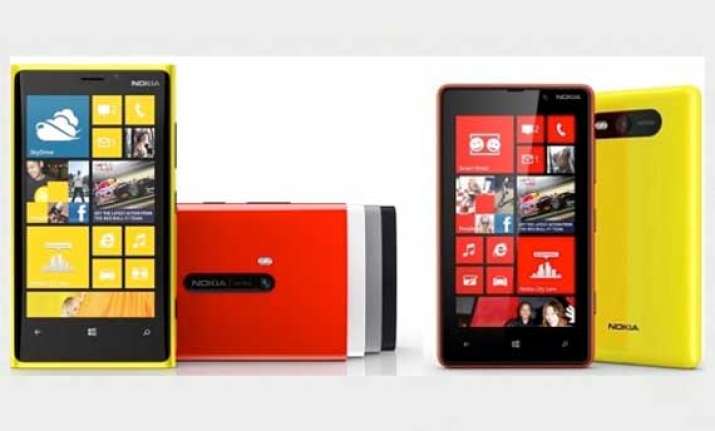 New Delhi: The Microsoft acquisition of Nokia Devices and Services will close later this month and to prepare for the takeover a letter has been sent out to Nokia's supplier base. The letter, which has been leaked, suggests that Nokia Oyj will be renamed as Microsoft Mobile Oy.
The new wholly-owned subsidiary will serve as Microsoft's mobile devices division, and as per the leaked letter, the terms and conditions would not change in supplier's contracts once the deal is completed.
As per the deal, Microsoft is buying Nokia' s mobile phone division, including the team that makes feature phones. However, the Redmond-based giant is not buying the divisions that are responsible for network equipment business and Here maps. Through Microsoft has bought the licence to use the Nokia brand name for 10 years as part of its $7.2 billion deal, the company left behind will keep rights to its name Nokia.
Microsoft can now use Lumia and Asha brand names, and as per the deal, Nokia would not make a smartphone or phone using Nokia brand before the end of 2015.
"Under the terms of the sale, Microsoft will assume all rights, benefits and obligations of the Nokia Devices and Services business, including Nokia's agreements with suppliers, customers and partners which pertain to the Devices and Services business. Therefore, the purpose of this letter is to update you that the current terms and conditions that you have with the Devices and Services business will not change," Nokia notes in the leaked letter.
Originally, the deal was to close before the end of March but delay in receiving regulatory approval from Chinese authorities and Nokia's problems with Indian tax authorities over the manufacturing plant in Chennai have also reportedly delayed the deal.
Here's the email sent to Nokia account holders in full:
Privacy, Data Protection and Service Terms Information Regarding the Sale of Nokia's Devices & Services Business to Microsoft
Hello,

We wanted to share some important information about your data privacy and contracts.

Nokia currently expects to complete the sale of its Devices & Services business to Microsoft in April 2014. With the completion of this transaction, a Microsoft Finnish affiliate* assumes responsibility for your personal data and the contractual relationships for the products and services related to this business. Microsoft cares deeply about your privacy and the protection of your personal data and will continue to collect and use your personal data in the same ways and for the same reasons as Nokia, and you should experience no difference as a result of the sale.

Also, please note that Nokia will continue to run its businesses, including HERE location-based products and services, which are not part of the Microsoft acquisition. The responsibility for your personal data and your contractual relationship relating to these Nokia products and services remains with Nokia. Nokia continues to be committed to the highest standards to protect your privacy and your personal data.

We wanted to give you notice of these changes. Our commitment to your privacy remains paramount. To learn more about Microsoft's and Nokia's privacy policies and service terms, click here. You may also contact us at: Microsoft Mobile Oy, c/o Privacy, Keilaranta 7, 02150 Espoo, Finland or Nokia Corporation, c/o Privacy, Keilalahdentie 4, 02150 Espoo, Finland.

Sincerely,

Chad Fentress

Vice President, Chief Ethics and Compliance Officer

Nokia

Brendon Lynch

Chief Privacy Officer

Microsoft

* With the completion of this sale, the Nokia Devices & Services business will be part of this Finnish entity, Microsoft Mobile Oy, a subsidiary of Microsoft Corp.