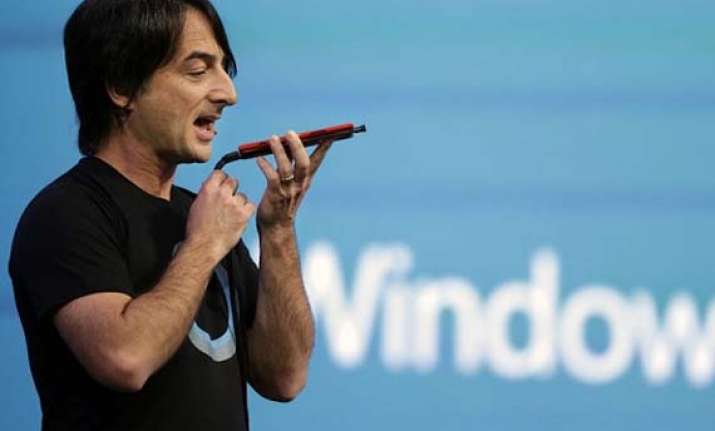 New Delhi: Looking to gain a bigger slice of the domestic handset software market, software giant Microsoft has announced hardware partnership with Micromax at the BUILD Conference in San Francisco.
Joe Belfiore, corporate vice president of Microsoft's operating systems group showed Micromax and Prestigio phones running on the Windows Phone 8.1, making these phones to be the company's first to run on its latest software version.
Earlier this year, at the MWC held in February, Microsoft had also announced its hardware partnership with other Indian brands like Lava, Xolo and Karbonn. It has also said that it is keen to do business with new players, on the global scale to escalade its business. It had earlier also tied up with the likes of LG, Huawei, Lenovo and ZTE in addition to the likes of HTC, Nokia, Samsung and Longcheer.
At Build, an annual developer conference that Microsoft holds every year, in San Francisco the company also announced the next version of Windows Phone mobile operating system. The version - called Windows Phone 8.1 - will add a number of new features to the OS to make it more competitive with Apple's iOS and Google's Android.
With Windows Phone 8.1, the Redmond-based company has tried to address several issues that kept lots of users away from its operating system. The new Windows version adds a large number of features to the OS, including a notification centre and a virtual assistant called Cortana.
Based on a 26th-century artificially intelligent character in the Halo video game series, Cortana will debut as part of Windows Phone 8.1, the next big update for Microsoft's mobile operating system. By learning your habits and interests continuously, Cortana is positioned as a personal digital assistant that helps you organize your day-to-day activities, alongside regular web searches for information.