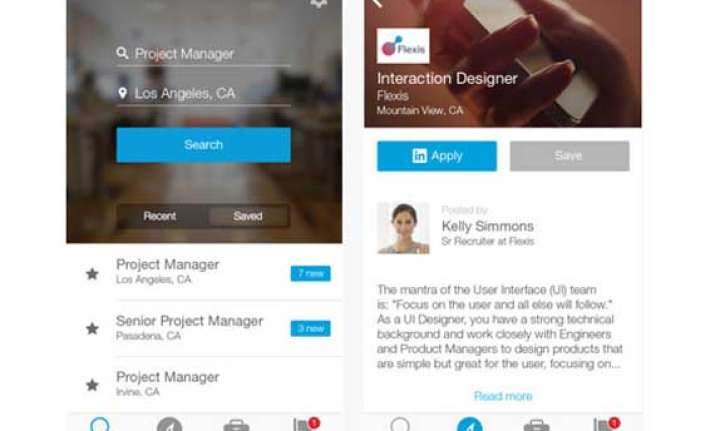 New Delhi: LinkedIn has launched the LinkedIn Job Search app, its sixth standalone app and the fourth unveiled in the last 18 months. The app is intended to help users find and apply for new jobs.
The app offers customized search options with a more tailored approach. You can search for jobs by fields such as title, location, company, industry, or seniority level, and both searches and individual jobs can be saved for a second look. It also recommends positions based on openings you've viewed and saved job searches. The company also ensures that your job search app is private.
Users can also set up alerts and notifications for jobs they're searching for. The company says applicants who reply to a posting on the day it goes up are 10 per cent more likely to actually get the job.
"Our goal is to help make this process easier for you and to help you be discreet. Everything you do within the app will be completely private and not shared with your network," LinkedIn in its official blog wrote.
The new app by LinkedIn is part of the company's effort to segregate different features from the main LinkedIn service into standalone mobile apps. This is bolstered by the fact that 41 per cent of LinkedIn's traffic comes via mobile, and the company expects that number to move past 50 per cent by the end of the year.
The app can be downloaded for free from the iTunes store. It is now live in the US and expected to reach other regions soon.