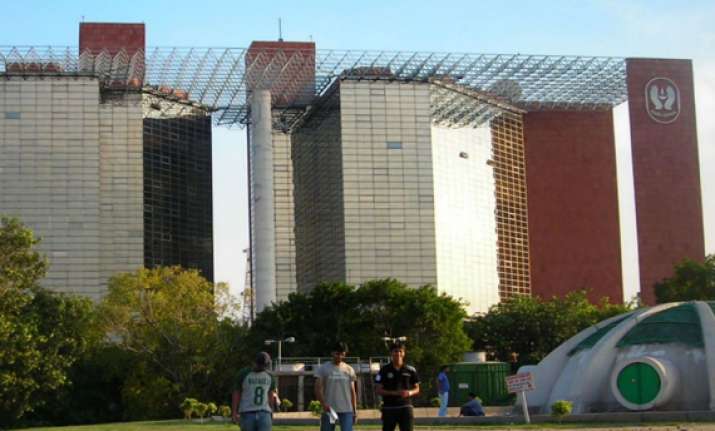 New Delhi: State-owned life insurer LIC has shored up its stake in Infosys to 3.82 per cent, purchasing shares worth about Rs 1,100 crore in the April-June quarter.
The share purchase came after LIC had lowered its stake in the country's second largest software services firm during the last three preceding quarters. The exact date of share purchase by LIC could not be ascertained.
Life Insurance Corporation of India, the biggest institutional investor in the stock market, which held 3.25 per cent stake in Infosys during the January-March quarter, has increased holding to 3.82 per cent as of June 30, 2014.
However, the state-run firm has been reducing its stake in Infosys since June last year. It held 6.72 per cent stake in the company at the end of June 30, 2013, as per the latest data available with the stock exchanges.
Taking into account the current market value of Infosys shares, the 0.57 per cent hike in LIC's holding in the company would be worth about Rs 1,100 crore. Infosys shares had closed at Rs 3,325.80 on Friday.
Infosys had last month appointed Vishal Sikka, a former SAP board member, as CEO and Managing Director. Sikka, the first outsider as well as not part of the co-founder's club to lead the Bangalore-based firm, will take charge of the company from next month.
Also, mentor N R Narayana Murthy stepped down four years before his tenure was to end. He was brought back to head the IT major in June last year, following quarters of laggard performance. Since Murthy's return, Infosys had seen 11 top-level exits.
Apart from LIC, Domestic Institutional Investors (DIIs), too, raised their holding in Infosys to 14.08 per cent during the April-June quarter of 2014 from 13.66 per cent in the preceding three months.
In contrast, Foreign Institutional Investors have cut their exposure in Infosys to 41.58 per cent from 42.10 per cent during the period.