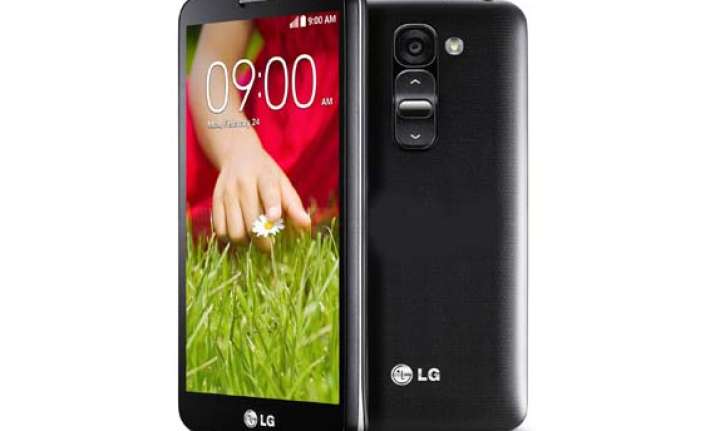 New Delhi: LG will launch G2 Mini, the compact version of the company's current flagship smartphone, the LG G2, globally in April. LG introduced the LG G2 mini as the "the smallest LG G Series phone yet" at the Mobile World Congress 2014 event in February without availability details.
The rollout will first begin in Russia and other CIS areas with the rest of Europe and Asia, Latin America, the Middle East and Africa following close behind. No word on any North America availability, nor were exact dates or pricing given.
The Korean consumer electronics giant in a statement confirmed the LG G2 mini will be available in several variations (3G/4G LTE, Single/Dual SIM) and four vibrant colour options including Titan Black, Lunar White, Red and Gold depending on the region.
LG G2 mini comes with a 4.7-inch IPS LCD display with a qHD (540x960 pixels) resolution and runs the latest Android 4.4 KitKat OS.
The G2 mini features different chipsets for different variants, with the LTE and 3G versions featuring 1.2GHz quad-core Snapdragon 600 processors - MSM8926 for LTE, and MSM8226 for 3G. The Latin America LTE variant (LATAM LTE) will feature a 1.7GHz Nvidia Tegra 4i chipset.
All variants of the LG G2 mini will also come with a 1GB of RAM. The device's camera options include an 8-megapixel rear (with flash support) and a 1.3-megapixel front facing shooter. The LATAM LTE variant will feature a 13-megapixel rear camera instead.
The device offers 8GB of onboard storage along with microSD card support. The smartphone gets its juice from a 2440mAh battery.
Connectivity options will include Bluetooth 4.0, WiFi (802.11 b/g/n), A-GPS, and NFC (4G LTE version only).
Interesting features include Plug & Pop, Clip Tray, Capture Plus, and "Guest Mode", which enables the user to restrict the accessing of some features by guests.
Key Specifications:
Chipset: 1.2 GHz Qualcomm Quad-Core MSM8926 (LTE) / MSM8226 (3G) / 1.7GHz Nvidia Quad Core Tegra 4i (LATAM LTE version)
Display: 4.7-inch qHD IPS (960 x 540)
Memory: 8GB eMMC / 1GB RAM / SD Card Slot
Camera: Rear 8.0MP / 13.0MP (LATAM LTE version) / Front 1.3MP
Battery: 2,440mAh (removable)
Operating System: Android 4.4 KitKat
Size: 129.6 x 66.0 x 9.8mm
Weight: 121g
Network: Cat. 4 / Cat. 3 (LATAM), HSPA+ 21Mbps (3G)
Connectivity: Bluetooth 4.0, WiFi (802.11 b/g/n), A-GPS, NFC (4G LTE version only)
Colors: Titan Black, Lunar White, Red, Gold (depending on region)
Other: Knock CodeTM, Plug & Pop, Guest Mode, Clip Tray, Quick Window, etc.