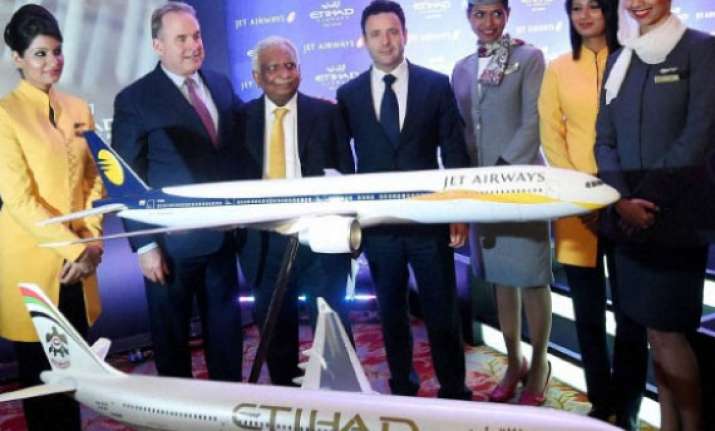 New Delhi: Jet Airways, which did not make any annual profit since 2007, has decided to scrap its low cost low-cost brand JetLite to concentrate on its full-service operation.
Cost-cutting and more international routes seem to be the mantra for the airline, which registered a narrower Rs 217.6 crore loss in April-June.
"We as an airline confused customers (with multiple brands) ... The main aim in the tie-up will be to increase market share," Jet Chairman Naresh Goyal said at a press event after the release of the company's first-quarter results.
JetLite, which operates 11 aircraft, will now bear the main airline's branding, Goyal said.
However, he did not reveal whether the changes would result in job losses or alterations to the size of the fleet.
James Hogan, chief executive of Etihad Airways, which owns a 24 percent stake in Jet, said the aircraft of the company will now be between economy and business class seats but they will keep the fares competitive.