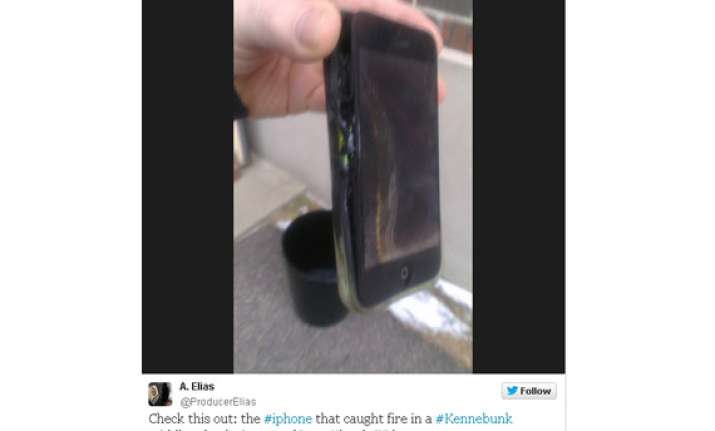 New Delhi: A 13-year-old girl in Maine, US, suffered first- and second-degree burns as her iPhone spontaneously caught fire while in her back pocket.
The student's iPhone suddenly made a "pop" noise and soon after other students reportedly noticed smoke coming from the girl's pants. The girl suffered burn marks on the thigh and back.
The girl's mother had given her daughter the green iPhone 5C two months ago.
She was later taken to Southern Maine Health Care Center where she was treated for "moderate" burns and released.
It is not known what caused the schoolgirl's phone to overheat.