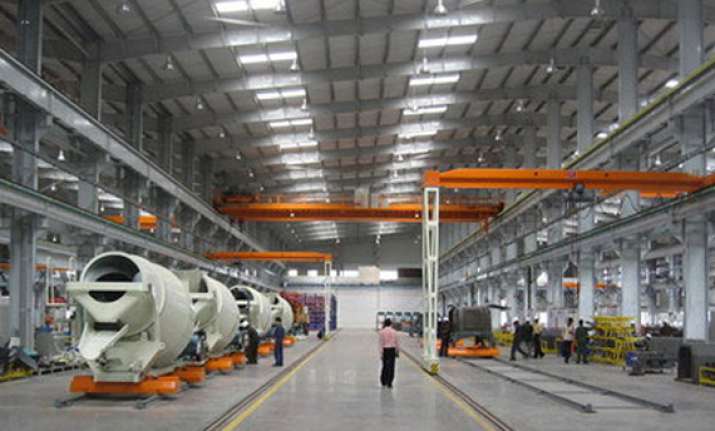 New Delhi: Pitching for the need for industrial and manufacturing sector growth, Finance Minister P Chidambaram on Monday in his Vote on Account speech said that three more industrial corridors - Chennai-Bangalore, Bangalore-Mumbai, Amritsar-Kolkata - are under various stages of implementation.
Highlighting his government's efforts to boost infrastructure development in the country, Finance Minister P Chidambaram on Monday in his Vote on Account 2014 speech said that while the cabinet panel has cleared 296 projects, there are seven airports that are currently under construction in India. "296 projects worth Rs 6,60,000 crore were cleared by Cabinet Committee on Investment by end January 2014," Chidambaram said.
"We have added highways and rural roads under the PMGSY, and railway tracks," Chidambaram said. "The installed power capacity has been augmented", he added.
Rejecting any perception of a policy paralysis, Chidambaram said that his government's two terms have delivered growth above the Gross Domestic Product trend rate. "Industry is not suffering from a policy paralysis", he said.
Chidambaram said that the economic growth for the current financial year is seen at 4.9%. The Fm said that GDP growth in Q3 and Q4 will be 5.2%.
Amidst disruptions over the Telangana issue, Finance Minister P Chidambaram on Monday presented his Vote on Account speech, pegging the exports growth at $326 billion, up 6.4% in FY14.
Chidambaram said that fiscal deficit for 2013-14 will be contained at 4.6%. "Our objectives were fiscal consolidation, reviving growth cycle and enhancing manufacturing," said FM.
The budget comes in the backdrop where, growth has come crashing down, the UPA has been hammered by scam after scam and is now staring at a major defeat in the coming elections.
Essentially a vote on accounts supposed to be nothing but a caretaker budget, which keeps the daily government ticking over till the elections are over and a transition of power happens. And the vote to pass the budget is a formality. An FM presents only proposals for expenditure, and that too for the next few months till a new government takes over and presents a bigger, full-fledged budget.