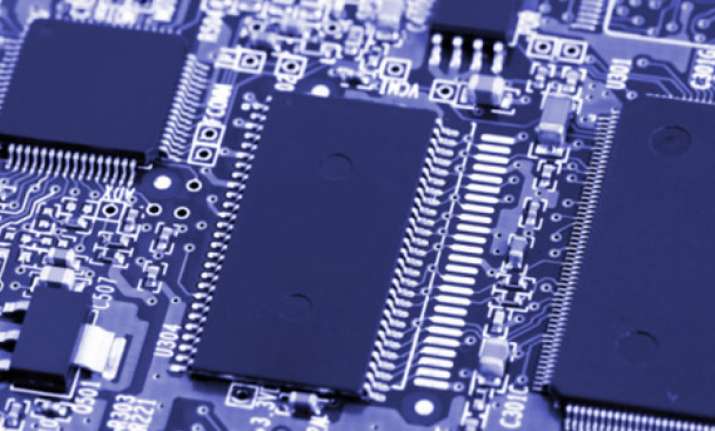 New Delhi: The Cabinet has approved two electronic chip manufacturing plants in the country to be set up by two groups, with players such as STMicroelectronics and IBM, for a total of Rs 63,410 crore.
One of the semiconductor wafer fabrication manufacturing plants will be set up by Jaiprakash Associates Ltd, with IBM and Tower Semiconductor of Israel as partners, an official statement said today.
The other plant will be built by HSMC Technologies India Pvt in partnership with STMicroelectronics, Europe's largest semiconductor maker, and Silterra Malaysia Sdn Bhd.
The project by Jaiprakash Associates will cost Rs 34,399 crore and will be located along the Yamuna Expressway in Uttar Pradesh. It will have a capacity of 40,000 wafer starts per month (WSPM).
WSPM is a measure of the capacity of a chip factory and is equal to the number of fresh wafers introduced into the fabrication sequence each month.
The project by HSMC Technologies will cost Rs 29,013 crore and have a capacity of 40,000 WSPM. It will be located at Prantij in Gujarat.
Letters of intent will be issued to the two consortia by March 31 and the final agreements are expected to be signed by August, according to the statement.
The Empowered Committee has been authorised to take all decisions to implement the projects, it added.
The proposed units will create direct employment for about 22,000 workers and indirect employment for about 1 lakh people and will boost the development of electronics system design and manufacturing in the country.
"The semiconductor wafer fabrication units, when set up, will stimulate the flow of capital and technology, create employment opportunities, help higher value addition in electronic products manufactured in India, reduce dependence on imports and lead to innovation," it said.
The government will provide incentives such as 25 per cent subsidy on capital expenditure and tax reimbursement, exemption from basic customs duty for non-covered capital items and 200 per cent deduction on expenditure on R&D.
Demand for electronic products in India is expected to rise about 10 times to reach $400 billion by 2020.