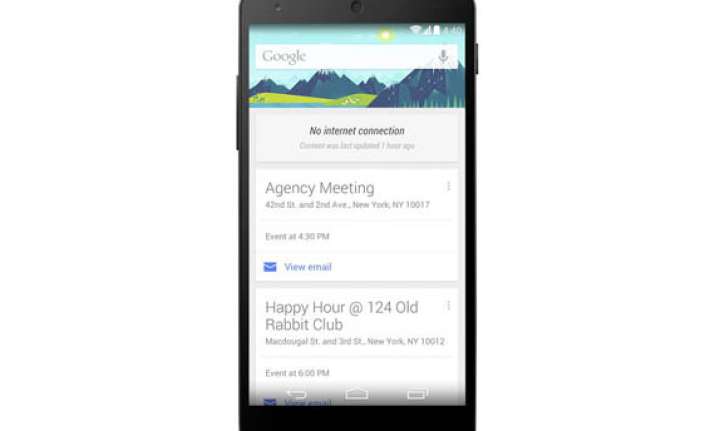 New Delhi: The Google Now cards, which give you the forecast, sports scores, commute traffic, event reminders right when you need them, now offer offline support.
This was announced by Google on their Google+ page where they revealed that even if you were to lose internet connectivity, your Google Now cards will stay loaded. Users will have access to information such as an address, currency converter, interesting reads.  
"Next time you're on the subway and want to check on your day's appointments with Google Now, you won't have to worry about lack of cell service," according to a post on the Web giant's Google+ page. "Starting today … your Google Now cards stay loaded, even when you lose service in the subway… or your favorite underground bar!"
However Google does mention that this offline mode is only available to those who have the latest Google Search update on their Android devices. Google recently updated its Search where it introduced features such as parking reminders.
Make sure you update your Google Search app for the change to take effect.