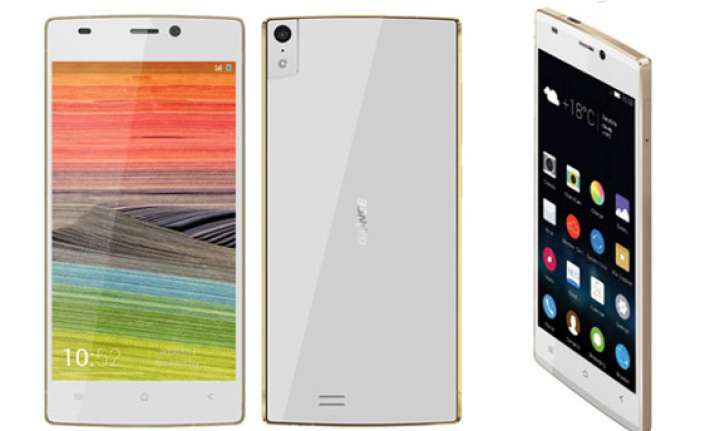 New Delhi: Chinese handset maker Gionee has claimed that its latest Elife S5.5 is the thinnest smartphone ever, at 5.5 mm.
The 5-incher is 5.5mm thin which means it beats its competition, the Vivo X3, which is just 5.75mm slim. Moreover, when put together, two of the world's most popular high-end smartphones, the Galaxy S4 (7.9mm) and the iPhone 5 (7.6mm), look chubby.
Just like an impressive hardware specs, the phone comes with amazing specs on the inside too.
Under the hood, the Elife S5.5 smartphone sports a 1.7GHz quad-core CPU, 2GB RAM with a 13MP rear camera and 5MP selfie-engine on the front.
If you are wondering what would be the "battery size" of such a slim smartphone, then to everyone's surprise, the device packs in a 2300mAh battery. Gionee claims hat the battery will be able to keep the phone powered "all day".
The Elife S5.5 will be available in 3G and LTE versions, and while the 3G version is now available for pre-order in China for around $370 USD, the LTE version won't be available till June.
Gionee also said it'll launch in 40 other countries, which in our view will include India as well.