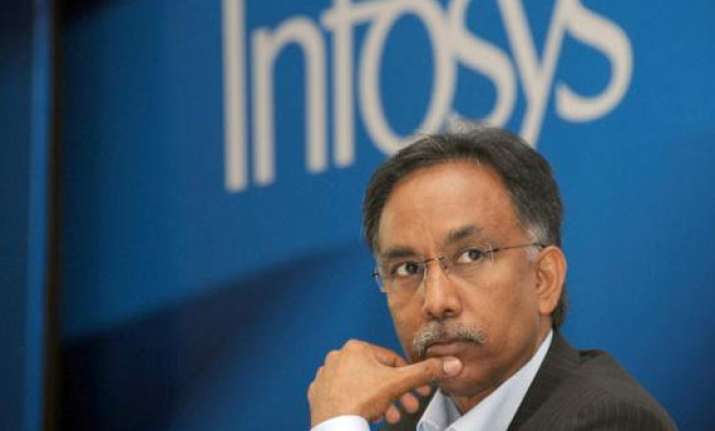 New Delhi: After leading India's second largest software services firm Infosys, its co-founder S D Shibulal and his wife are now working for social causes like education, child cardiac surgeries, old age pension schemes and organic farming.
The former Infosys CEO and his wife Kumari Shibulal will donate about Rs 36 crore to two charitable institutions -- Sarojini Damodaran Foundation and Advaith Foundation -- with which they have been working for the past 15 years.
The family has pledged 60% of the donation to Sarojini Damodaran Foundation, while the remaining 40% will go to Advaith Foundation.
"Compassion is something I have watched my mother practice when I was a little girl growing up in a village in Ramamangalam in Muvattupuzha, Kerala. Someone would come to our house and ask for food. My mother would either share from her plate or starve to feed another," Kumari said.
She added that while it is easier to give away money, "what leaves a mark is when one spares the gift of time, inspiration, ideas and above all else, a strong voice to those in need."
The Foundations work in the areas of education and mentoring, child cardiac surgeries, nutrition, women empowerment, old age pension schemes and organic farming.
"The Rs 36 crore donation will be a financing vehicle to continue supporting these causes and expand its reach to a larger audience," the statement said.
Shibulal, who stepped down from the CEO post last month, holds 0.43% shares of the BSE-listed firm, while his wife owns 0.49% stake.
His children, Shruti and Shreyas, also hold 0.64% shares each in the Bangalore-based firm.
Besides Shibulal, other co-founders N R Narayana Murthy, S Gopalakrishnan and Nandan Nilekani are also involved in philanthropic activities.
In January this year, Gopalakrishnan and his wife, Sudha, started the Pratiksha Trust early last decade. The trust has since funded projects in education, healthcare, research and entrepreneurship, the latest being the donation of Rs 225 crore to the Indian Institute of Science.
Last year, Nilekani's wife Rohini -- who is also a promoter in Infosys -- sold shares worth over Rs 163 crore for a charity.
Other IT veterans like HCL's Shiv Nadar and Vineet Nayar as well as Wipro's Azim Premji are also known for their charitable endeavours.