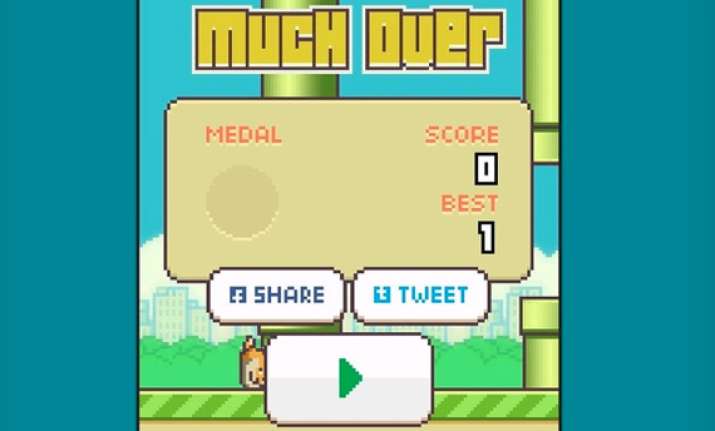 New Delhi: Mobile gaming sensation Flappy Bird may be gone, but you can still experience the similar game with a little help from doge.
Flappy Doge, is a browser game that both looks and plays exactly like Flappy Bird, but instead of the one-eyed bird, there is a pixilated shiba that a user needs to fly through the obstacles.
According to The Verge, Flappy Doge, is just as hard as the mobile game, doesn't include any ads to interfere with the experience and is free to play.
The original Flappy Bird developer, Vietnamese Nguyen Dong took off his addictive creation from the app stores citing he couldn't take the thing anymore and there were no legal reasons for removing the game.
Meanwhile, fans have threatened to kill Nguyen or themselves if the game, which made 50,000 dollars per day in ad revenue, is not brought back.