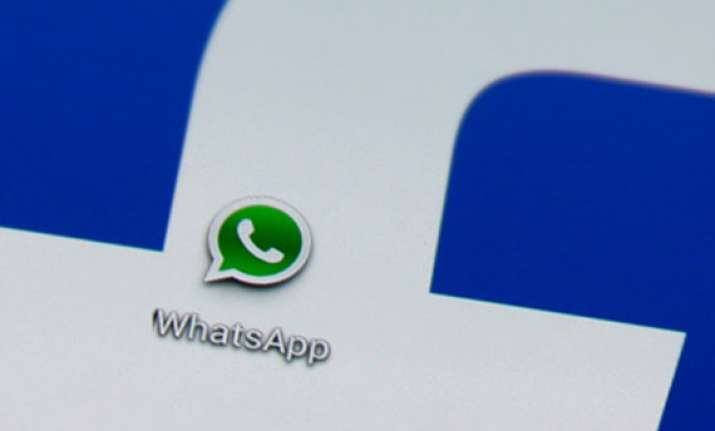 New Delhi: Market analysts are cautiously optimistic of the future of Facebook and WhatsApp after the multi-billion dollar acquisition announced recently.
Facebook announced that it was acquiring WhatsApp for an eye popping 16 billion dollars along with an additional 3 billion dollars in stock grants, and the stock market went into frenzy pulling down Facebook's shares down by 5 percent till both the companies' heads assured of things remaining the same despite the deal.
According to Cnet, the deal, around 10 percent of Facebook's market value, might seem fair considering WhatsApp's extremely wide and active user base of 450 million people and its potential to help Facebook infiltrate emerging markets where it has made a mark for itself.
Senior vice president at telecommunications analyst firm CCS Insight, Martin Garner, said that the 19 billion dollar purchase price for such a young company without a fully developed business model, has been heavily influenced by Facebook's defensive mindset and a desire to ensure WhatsApp didn't fall into the hands of a competitor.
Rumours have indicated that Google had tried to lay hands on WhatsApp for an amount of 10 billion dollars, which is almost half of Facebook's current offer.
Internet analysts at Sterne Agee also said that the acquisition of WhatsApp is strategically sound and would meaningfully strengthen Facebook's already strong mind share on mobile.
Comparing the mega acquisition to Google's purchase of YouTube, Jefferies' US Internet team said that YouTube was potentially disruptive to the global video ecosystem, and WhatsApp could disrupt the global paid messaging industry.
Meanwhile, the wait-and-see optimism was echoed by Macquarie Equities Research, who said that the price tag is unfathomable based on any near-term multiple, but given Facebook's long-term plan for WhatsApp, it would need some time to see if the price paid actually looks more reasonable, the report added.