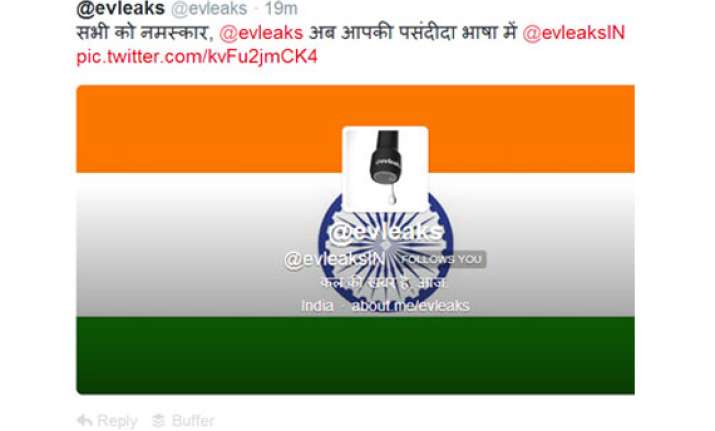 New Delhi: Popular Twitter account @evleaks, which is known for its accurate leaks on the latest smartphones and tablets, now has accounts which are specific to various countries. The famous tipster recently opened its account in India, and the twitter account is called @evleaksIN. The account is being handled by a fan in India.
evleaksIN recently tweeted in Hindi, "Namaste to everyone. Now @evleaks will come in your favourite language in Hindi at @evleaksIN." The earlier tweets were also in Hindi, as were the ones following it.
Evleaks is run by Evan Nelson Blass, a former technology journalist who was a senior editor at Engadget.
The number of followers for the Twitter India feed is expected to grow in the coming days.
One of the tweets dealt with Samsung's new Chromebook 2, pointing out that Samsung was continuing with the Galaxy Note 3′s faux-leather back design for the Chromebook as well.