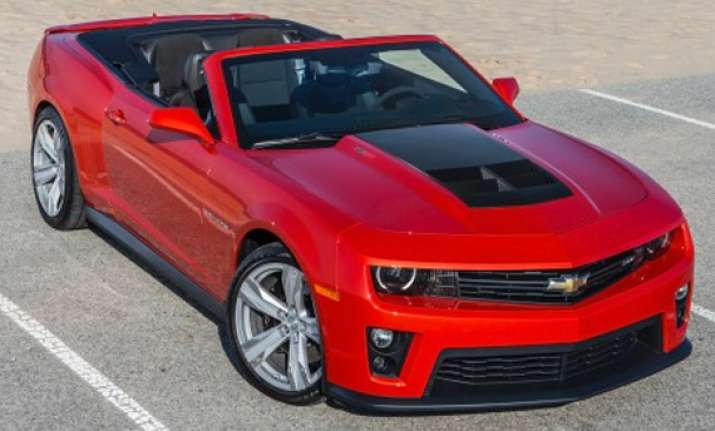 New Delhi: GM India has announced that it will showcase its 2014 Chevy Camaro ZL1 at Delhi Auto Expo 2014 which will be held at Greater Noida. Besides the Camaro, the C7 Corvette Stingray will also mark its presence at the Expo.
In addition, Cehvrolet will also display Beat facelift, accessorized versions of Sail hatchback, and sedan, along with Enjoy MPV. Visitors will also find the Trailblazer SUV on display.
The company believes that these high-end vehicles will serve as a brand builder in the long run.
The ZL1 is powered by a 6.2-liter supercharged "small-black" V8 engine which delivers 580 hp at 6,000 rpm and 753 Nm of torque at 4,200 rpm. This power is sent to the rear wheels via a 6-speed manual transmission which makes the vehicle accelerate from 0-96 km/h in 3.9 seconds and achieve a top-speed of 296 km/h.
The car uses the modern Magnetic Suspension system which firms up (or softens) the ride in a matter of milliseconds. Stopping power is provided by 6-piston Brembos at the front and 4-piston calipers at the rear.
In the U.S., the ZL1 is priced from $55,055 (Rs 34.5 lakh).