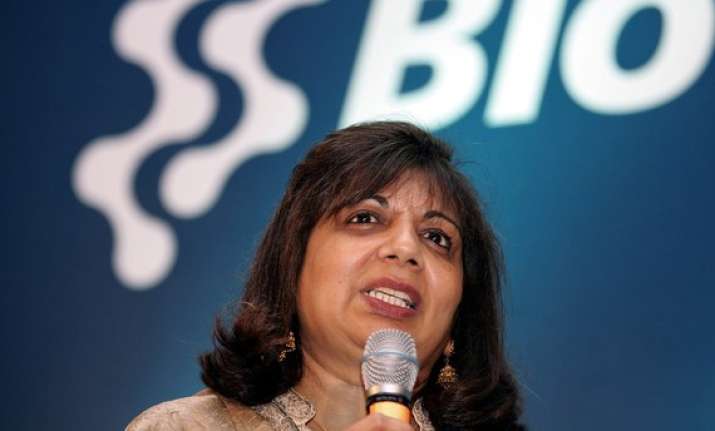 New Delhi: Biocon chief Kiran Mazumdar-Shaw, who is also an independent director at Infosys and a member of the company's nominations committee, has apologised for her tweet praising a presentation by Infosys Chairman N R Narayana Murthy's son Rohan Murty at a recent board meeting.
Her Saturday tweet read: "At a recent Infy board meeting, I was most impressed by Rohan Murty's brilliant tech-loaded presentation, which will enormously benefit Infy." The tweet referred to Murty's presentation to the company board on initiatives being taken by the chairman's office and their success so far.
Here comments raised concerns within the organization with people objecting to Shaw taking the board meeting proceedings into the public domain.
However, realizing her mistake, she tweeted saying: "I apologize for this inadvertent and improper tweet on Rohan Murthy — I agree it was incorrect to do so."
Infosys on its part said that Shaw had "inadvertently voiced her opinion on an internal presentation in a public forum, and has apologized for her oversight since then."
Rohan is only an executive assistant to his father. Nobody knew that he had made a presentation till Shaw tweeted. Corporate governance experts say though it is not uncommon for an executive assistant to the Chairman to make a presentation, it was wrong if someone revealed it to the public. Rohan's induction into Infosys as his father's Executive Assistant has been the subject of much derision, since Senior Murthy had for years maintained he would not allow Infosys to become a family concern.