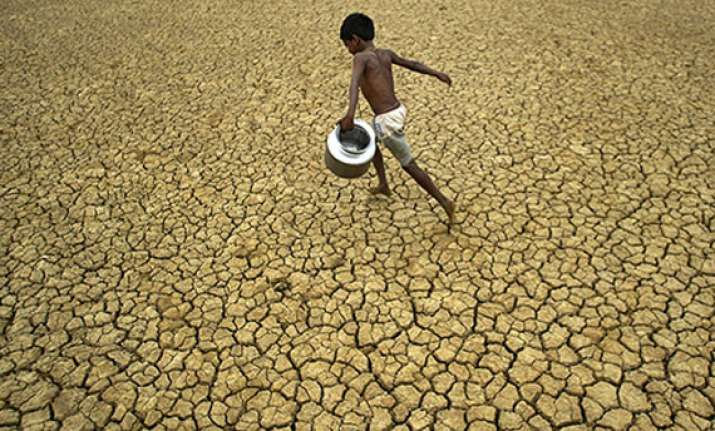 New Delhi: India is likely to get a below-normal monsoon this year, according to a forecast by the India Meteorological Department (IMD) on Thursday.
The rainfall this year between June and September is likely to be 95 per cent of the normal, down three per cent from last year's 98 per cent, the IMD said. The "El Nino" effect, which warms the ocean, is said to be the reason behind the weakening of the rain-creating elements.
This is expected to end India's four-year-long run of normal-to-above-normal rainfall, which has been constantly cheering the farming community almost across India, despite a gloom in the global economy.
"The monsoon seasonal rainfall is likely to be 95 per cent of the Long Period average with an error of plus or minus 5 per cent," the IMD statement said.
The rainfall between 90 and 96 per cent is catergorised as below normal and rainfall between 96 and 104 per cent is termed as normal rainfall.
Officials said below-normal rainfall does not technically mean drought and usually the distribution of the rainfall is crucial for agriculture.
Last year, the Met department had forecast 98 per cent rainfall but it exceeded and the country received over 106 per cent rainfall.
Monsoon is crucial for agriculture, particularly the kharif crops such as rice, soyabean, cotton and maize because almost 60 per cent of the farm land in the country is rainfed.
"Latest forecast from a majority of the models also indicate warming trend in the sea surface temperature over the equatorial Pacific reaching to El-Nino level during the South-west monsoon with a probablity of around 60 per cent," the IMD said.