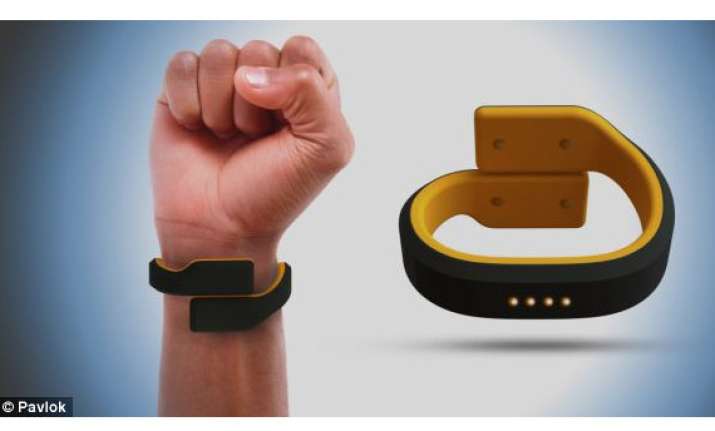 New Delhi: An Indian-American has invented a wristband that nudges people wearing it to finish work on time and remain fit by giving a mild electric shock if they fail to achieve their fitness goals or miss deadlines.
Pavlok, a device invented by Maneesh Sethi, is based on the idea of positive reinforcement to try and change a user's behaviour.
The USD 250 device is likely to be launched later this year. Sethi, a blogger who became popular on the Internet when he hired a woman to slap him every time he mindlessly opened Facebook, says the bracelet starts with punishment for bad behaviour, and moves to positive feedback for good behaviour over time.
Users can program the bracelet to change a variety of habits, from opening fewer tabs in their web browser, to meditating every day.
Pavlok users assign themselves a goal and choose a "referee," who gets a text message to check in every day at 7 pm. If the user hasn't completed their goal, they get a shock through the bracelet and charged money through the app. If they complete their goal, they get rewards like lottery tickets or money.
"The negative gets you started and the positive keeps the habit going," Sethi says. "As you start to succeed, you can take away the negative reinforcement and give positive reinforcement." Sethi investigated how humans behave; how they form habits. His research led him to invent the device.
"It sits on my wrist and at 6am it will vibrate. I can snooze it, but if I snooze it twice, it shocks me." Essentially, it's a wristband that electrocutes you into submission action," Sethi says.