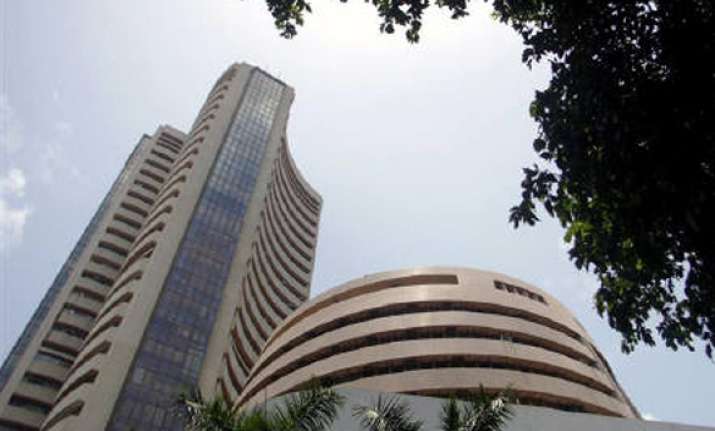 New Delhi: The S&P BSE Sensex took a plunge of nearly 770 points on Friday, its highest decline in more than four years as rupee hit a record low against US dollar, amid signs of improvement in the US job market and expectations that the US Federal Reserve will start tapering its stimulus programme next month.
The 30-share Sensex closed 3.97 per cent or 769.41 points lower at 18,598.18 points, while the 50-share Nifty fell 4.08 per cent or 234.45 points lower at 5,507.85 points.
On Friday, the rupee touched an all-time low of 62 per US dollar before gaining some ground. The partially convertible rupee was at 61.75, down 32 paise against its previous close against the US dollar. Previously, it had hit all-time low of 61.80 on August 6.
RBI's decision to reduce the limit for Overseas Direct Investment (ODI) under automatic route for all fresh ODI transactions from 400 percent of the net worth of an Indian Party to 100 percent of its net worth, also supported market participants for trimming their positions.
The government had on Wednesday restricted how much its citizens and companies can invest abroad to reduce pressure on the rupee, while targeting the current account deficit by banning imports of gold coins and medallions among other measures.
Traders also fear the capital restrictions could negatively impact company profits and could turn out to be a deterrent for foreign investors at a time when the expected tapering of US monetary stimulus is already creating uncertainty in emerging markets.
Sector-wise, the S&P BSE Realty Index dropped 6.19 per cent, the S&P BSE Metal Index was down 6.13 per cent, the S&P BSE Bankex was 5.44 per cent lower and the S&P BSE Capital Goods Index declined 5.14 per cent.
Leading private lenders ICICI Bank Ltd and HDFC Bank Ltd suffered a decline of 5% and 5.1% respectively. Mortgage lender Housing Development Finance Corp. Ltd, shed 5.8%
The market breadth was negative on the NSE with 112 gainers against 707 losers.