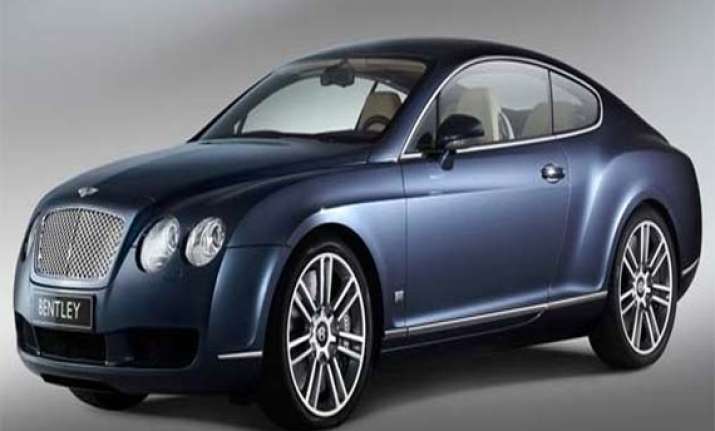 New Delhi: Luxury automobile manufacture Bentley Tuesday said it expects sales in India to increase to 45 units in 2013.
"We expect a good year in terms of sales. We are expecting sales to be around 45-50 units this year. Last year we sold 39 units," Geoff Dowding, regional director, UK, Asia and Middle East, told IANS after unveiling of the company's new Flying Spur luxury sedan.
"We are expecting growth through product development and some new products. We are launching a SUV in the next two-three years. We will bring it to India in 2016."
The luxury sedan is powered by a six litre twin-turbo W12 engine coupled with a eight-speed automatic ZF transmission. The engine is powerful enough to generate 625 brake horse power and can attain 0-100 km speed in 4.6 seconds.
The base price of the Flying Spur is Rs.3.10 crore (ex-showroom New Delhi)
Currently, India hold fifth position in terms of sales in the Asia region, with China being the largest market with about 2,500 cars per annum sales for the luxury car manufacturer.
In the last 10-years since the company entered India, it has managed to sell around 350 cars. Currently, the company has two dealerships - one each in New Delhi and Mumbai.