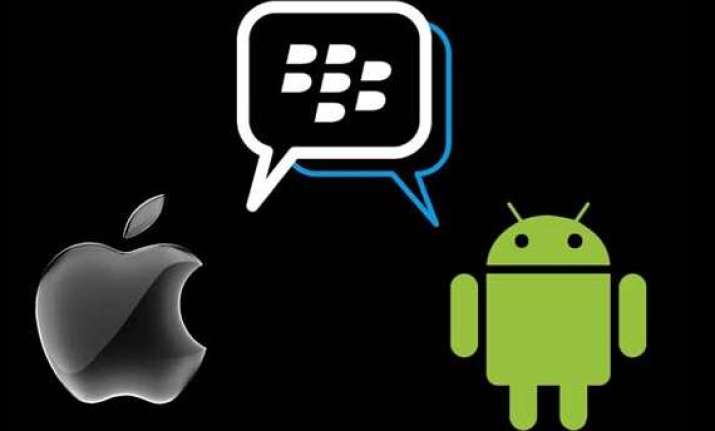 New Delhi: BlackBerry's BBM instant messenger service is finally out on Apple's iOS and Google's Android operating systems and not surprisingly, users have downloaded it 5 million times.
The original release of BBM for Android and iOS on September 21 and September 22 had to be aborted due to a leaked BBM APK file just hours before the official launch.
But BlackBerry announced on its official blog that it going to "resume our rollout of BBM for Android and iPhone customers around the globe!"
Demand for the app stands in contrast to the common opinion that BlackBerry is on the ropes.