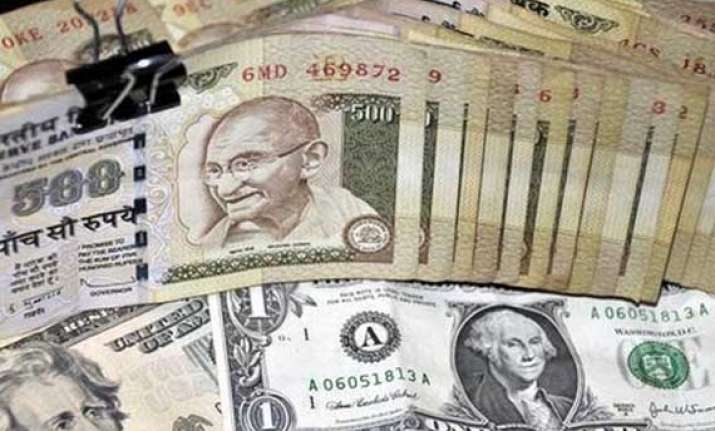 New Delhi: The battered rupee recovered on Thursday on fresh selling of dollar by banks and exporters due to fresh measures announced by RBI to check the rupee's free fall. The rupee trimmed its initial gains but was still quoting up by 118 paise at 67.62 at 12.50 p.m. local time.
The rupee opened sharply higher by 190 paise at 66.90 per dollar after recording its biggest single-day drop of 256 paise in 18 years on Wednesday, closing at a new historic low of 68.80.
The Reserve Bank of India (RBI) has opened a special window to help the three state-owned oil marketing companies, IOC, HPCL and BPCL, which need about $ 8.5 billion every month to meet their daily foreign exchange requirement. There are also reports that India will import oil from Iran which would save about $22 billion.
The central bank will lend dollars to oil marketing companies for equivalent rupees which the marketing companies would return over a period of time.
Banks and exporters preferred to reduce their dollar position in view of recovery in the equity market.
"Under the swap facility, the Reserve Bank will undertake sell/buy USD-INR forex swaps for a fixed tenor with the oil marketing companies through a designated bank. The swap facility gets operationalised with immediate effect and will remain in place until further notice," said the central bank in a notification.
The volatility in rupee market has resulted in a plunge in rupee by nearly 25 per cent so far in the year 2013.