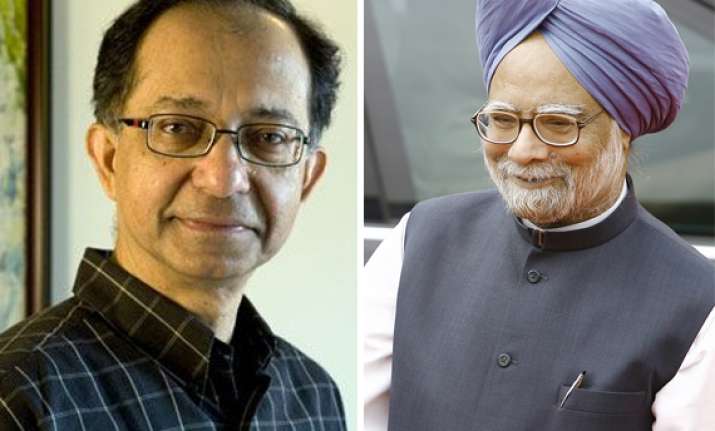 New Delhi, Jun 21: Chief Economic Advisor Kaushik Basu wants Prime Minister Manmohan Singh to take charge of the Finance Ministry after Pranab Mukherjee moves to Rashtrapati Bhawan saying that he is an extremely capable person.  
"Prime Minister is a very trained economist... He was there in the 1991 reforms ... (although) it is a political decision... who come and goes... but one thing is for sure that he is extremely capable," Basu said in an interview to TV channel Aaj Tak.
Mukherjee, who is the UPA's nominee for the Presidential election, is likely to resign as Finance Minister within a week to contest for the highest post in the country.  
Following his resignation, the Prime Minister will have a choice to either retain the portfolio with himself or appoint a new Finance Minister.
Admitting that coalition politics has hindered decision making, Basu said, the time has come to take hard decisions.  "Government is being criticised ... growth has come down ... there has been problem on the domestic policy as well ...  but one has to accept the fact that there are problems because of global situation...," he said.
On opening of foreign investment in multi-brand retail, Basu said, "FDI in retail should have happened ... but this did not happen due to political reasons".  
Responding to the criticism by Agriculture Minister Sharad Pawar that Mukherjee's budget took country back to the era of 1990s and adverse comments of some industry leaders, Basu said, "I do not agree ... This is not a situation where the country is leader less ... it is a coalition government and decision have to be taken together".