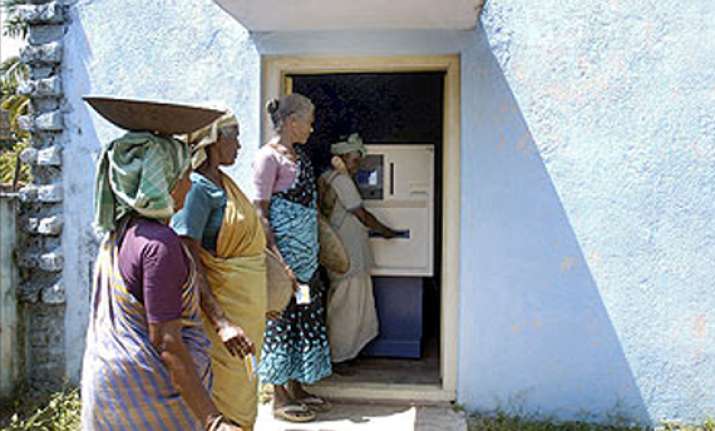 New Delhi, Oct 25: The government has asked all public and private sector banks to provide bank accounts to all households and a Kisan Credit Card to every farmer family as part of financial inclusion initiatives.
 
"The objective of the exercise is to ensure financial inclusion by ensuring a bank account for every household, a Kisan Credit Card to every farmer family, a general credit card to other households," a source said.
 
Besides efforts would be made for extensive coverage of persons in unbanked areas under the micro-insurance and the micro-pension schemes.
 
Under the scheme, lead bank officers at district level would be responsible for preparing a comprehensive district financial services plan which would cover banking, rural development and insurance.
 
The guideline issued to heads of all private and public sector banks further said that while planning branch expansion it should be ensured that banking services are available within a radius of every 5 kms.
 
In unbanked districts, the banks will be required to open a regular branch in areas with popualtion over 5,000 by March 2012," it said.