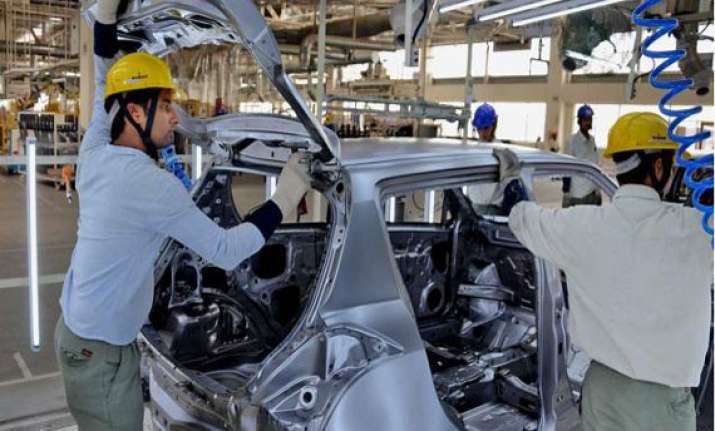 New Delhi, Feb 28: Finance Minister P. Chidambaram's proposal to hike the customs duty on new imported passenger cars and motorcycles, and excise duty on sports utility vehicle has received sharp reaction from the industry.
"There is an affluent class in India that consumes imported luxury goods such as high-end motor vehicles, motorcycles, yachts and similar vessels.
I am sure they will not mind paying a little more," Chidambaram said in his budget speech in the lower house of parliament Thursday.
"Hence, I propose to increase the duty on such motor vehicles from 75 per cent to 100 percent; on motorcycles with engine capacity of 800cc or more from 60 per cent to 75 per cent."
According to the memorandum explaining the provisions in the Finance Bill, the basic custom duty on new passenger cars with a value of more than $40,000 or engine capacity exceeding 3,000 cc for petrol and 2,500 cc for diesel-run vehicles is being increased to 100 per cent.
Chidambaram also raised the duty on SUVs from 27 to 30 percent, saying, "SUVs occupy greater road and parking space and ought to bear a higher tax." However, SUVs registered as taxis are exempted from the duty.
The industry reacted sharply to the proposals in the budget.
"Increase in customs duty for imported cars and excise duty on SUVs is very surprising. It will severely impact the auto industry and its growth," said Michael Perschke, head, Audi India.
"We will have to seriously evaluate the impact of this hike on our prices, and have no choice other than to pass on any increase to the customer."
Suzuki Motorcycle India, meanwhile, said it would not increase the price of its superbikes, as it did not see a significant impact on the demand in the 800-cc above category.
"While the raise in customs duty is not helpful, we do not envisage a significant impact on the demand in the 800-cc above category," said Atul Gupta, vice president-sales and marketing, Suzuki Motorcycle India.
"Given the considerations that go into the purchase of a superbike, we do not foresee a significant change in the market size or demand patterns."
Other industry players too voiced their concerns and called the excise duty hike on SUVs as being detrimental to the industry's growth.
"We were expecting the roll-back of the excise duty imposed last year. Instead, there is an increase of 3 percent excise duty on SUVs and there is also a hike of 25 percent in customs duty on high-end imported vehicles," said Lowell Paddock, president and managing director, General Motors India.
"These hikes are not on the expected lines and will impact the sale of SUVs."
Other industry members like Rohit Saboo, president and chief executive, NBC, said the industry was expecting a push to bring it out of the downturn.
"There has been no support from the government in the auto segment. Instead, there is an increase in the excise of the SUV which was the only sector in the auto space doing well."