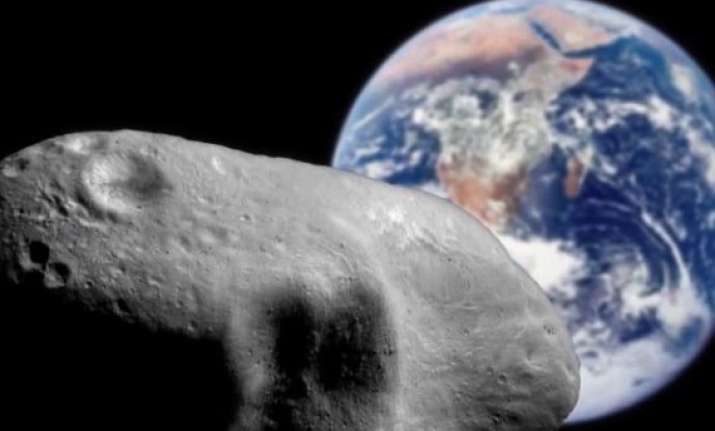 New Delhi, Feb 15: A newly discovered asteroid about half the size of a football field will pass nearer to Earth on Friday. Although Invisible to the naked eye, binoculars can bring the space rock into focus.
The DA14 will pass from the southern to northern hemisphere and set the record for the closest pass of any known asteroid since systematic surveys of the sky began in the mid-1990s. The asteroid has been closely tracked since its discovery by a Spanish observatory a year ago and is predicted to reach its nearest point to Earth at around 7.30pm GMT on Friday.
Scientists have ruled out any collision but it could come as close as 17,200 miles - placing it within the orbits of more than 100 telecommunication and weather satellites.
They also say the Asteroid will be a faint dot of light moving at a steady rate between the stars.
"The trajectory was analysed and we see no danger to our satellites", a spokesperson of the Indian Space Research Organisation said. The closest approach as seen from Delhi will be between 1 am and 2 am on February 16, at a point where the asteroid will be seen near Virgo constellation, according to C.B Devgun of amateur astronomy group SPACE India.
Experts say the next time the asteroid draws near to us will not be until 2046. So to see 2012 DA14, Friday is the night to try.