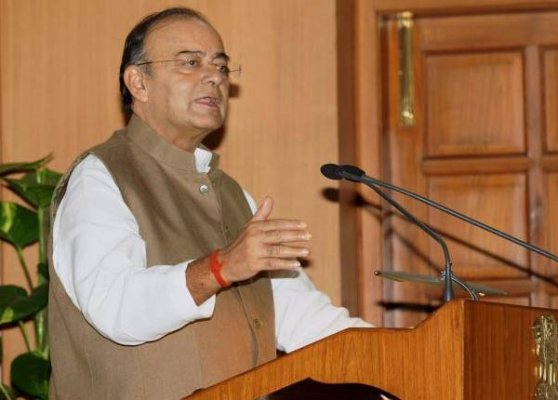 New Delhi: Finance Minister Arun Jaitley will hold a high-level review-cum-strategy meeting of top Income Tax commissioners on Thursday to bolster revenue collection work and chart a roadmap to achieve the target.
All Principal Chief Commissioners and Chief Commissioners of IT departments in the country have been asked by the Central Board of Direct Taxes (CBDT) to assemble for the meeting in the national capital on Wednesday, a senior IT official said.
The CBDT has also asked these officers to update and prepare latest reports about the status of tax collections in their respective regions before the meeting. Among host of issues that pose a challenge to the revenue collection, official said, the FM would review the shortage of tax collection under Tax Deducted at Source (TDS) category.
CBDT Chairman KV Chowdary, gauging the importance of the subject, on Tuesday held a video conference session with the top IT officers asking them to pull up their socks and ensure a larger chunk of revenue under this category.
Officials, citing a CBDT data, said while during the same period last year TDS collections stood at 14.5 per cent, this year it was lagging behind at 9.3 per cent.
"The high level meeting on Thursday will discuss threadbare about these issues which are posing a challenge to the revenue work. The CBDT has asked all cadre controlling chief commissioners to prepare the latest data of tax collection in their regions which should be updated till October 20 and this would be presented to the FM," the officer said.
The meeting is not only expected to review the job done till now but also to strategise steps that would bolster these efforts, he added.