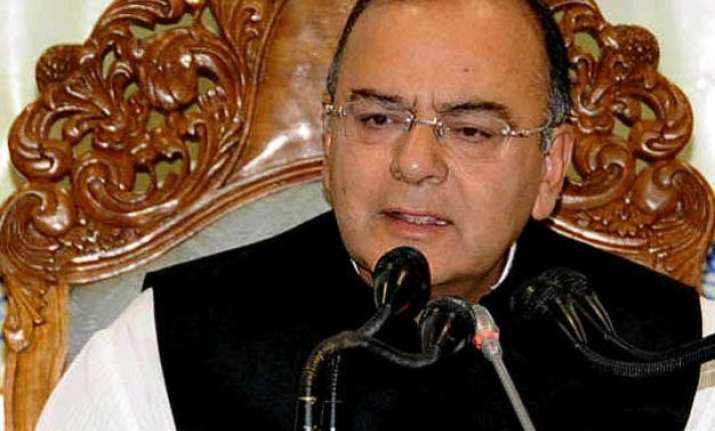 New Delhi: Finance minister Arun Jaitley will address board members of the Reserve Bank here on March 22 to inform them about steps taken in the Budget for 2015-16 to boost economic growth and contain fiscal deficit.
"The meeting has been scheduled for March 22 where he would be addressing the board members and talk about announcements made in the Budget to perk up growth," a source said.
It has been a custom that the finance minister addresses RBI board, consisting of RBI governor and existing three deputy governors, after the Budget.
Jaitley, who presented the Budget on February 28, is likely to inform the RBI board about steps taken to contain fiscal deficit and may underline the need to lower interest rates to promote growth.
The meeting comes against the backdrop of RBI on March 4 announcing a 0.25 percentage point rate cut within days of unveiling of the Union Budget.
Jaitley is likely to compliment the central bank for the rate cut. This was the second surprise rate cut outside regular policy review in less than two months.
The RBI's decision to cut its policy or repo rate to 7.5 per cent -- after another cut from 8 per cent to 7.75 per cent on January 15 -- is also expected to lower the cost of capital for companies and give a fillip to the investment climate.
The meeting assumes significance as the RBI is scheduled to announce its first bi-monthly monetary policy for 2015-16 on April 7.
It is expected that the finance minister may emphasise the need for lowering rate further to boost growth in the light of fiscal consolidation measures announced in the Budget as well as eased inflationary condition.
Inflation measured by the wholesale price index (WPI) was at 0.11 per cent in December. The data for November was revised downwards to (-) 0.17 per cent, from the provisional estimate of zero.
To provide comfort to RBI, Jaitley in Budget pegged fiscal deficit for 2015-16 at 3.9 per cent of GDP and proposed to lower it to 3 per cent by 2017-18, a year later than planned earlier.
As far as economic expansion is concerned, the country is expected to witness GDP growth of 8-8.5 per cent in the coming fiscal as compared to 7.4 per cent estimated for the current fiscal.