Follow us on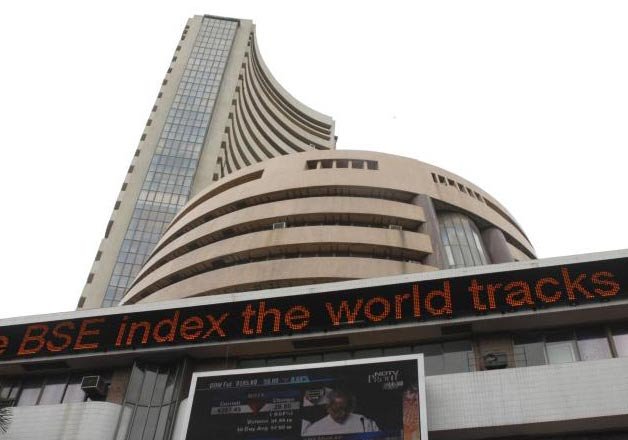 Mumbai: Around 21 companies have entered the Initial Public Offering (IPO) market on Dalal Street in 2015 with initial public offers to garner Rs 13,600 crore - the highest in five years - and an impressive pipeline is already in place for the new year.
While IPOs worth Rs 14,000 crore are already in the final stages of hitting the market, experts say the overall pipeline currently stands at well in excess of Rs 50,000 crore.
Adding to the depth of the IPO market, companies from diverse sectors like renewable energy, quick service restaurants, logistics, pharmaceutical, electronics and airlines have made their way into the IPO space this year.
The total funds collected by the 21 IPOs in 2015 is the highest since Rs 37,534.65 crore garnered in 2010.
As an icing on the cake, the year has seen as many as 60% of the newly-listed stocks trading at a high premium over their issue prices, as against most of the stocks trending below issue price in previous years.
The star performers this year include InterGlobe Aviation which runs the country's largest airline IndiGo (Rs 3,017 crore), Coffee Day Enterprises that owns the largest coffee chain Cafe Coffee Day (Rs 1,150 crore), Alkem Laboratories (Rs 1,350 crore) and Inox Wind (Rs 1,020 crore).
"While a few companies that launched IPOs this year have not done well, a majority of them have given positive returns," Kotak Securities executive vice-president Trivikram Kamath said.
"Several of these companies are in emerging spaces like renewable energy, amusement parks, quick service restaurant chains, logistics and airline," Kamath added.
The sectors represented on the IPO market also included engineering (Power Mech Projects), beverages (Manpasand Beverages), milk and dairy products (Prabhat Dairy).
Two companies -- Ortel Communications and UFO Moviez-- represent the electronics and consumer and media industries, while Adlabs Entertainment is into amusement parks.
Four companies belong to the healthcare sector (Alkem, Dr Lal Path Labs, Narayana Hospitals and Syngene International), while two represent the roads and highways sector (MEP Infrastructure Developers and Sadbhav Infra Project).
The response to small and medium companies was also upbeat with dedicated Small and Medium-sized Enterprise (SME) platforms witnessing fund raising of Rs 252 crore. In comparison, Rs 267 crore was raised in 2014 and Rs 335 crore were mopped up in 2013 by SME IPOs.
ICICI Securities' Executive Director Ajay Saraf said, "The retail investors on an average made a 17-20% return in the current year.The trend of blockbuster response from retail investors in the recent listings can be anticipated to continue in the forthcoming issues."
Going forward, the IPO market is expected to get even better in 2016, with at least 32 issues worth Rs 14,260 crore already lined up for the new year, according to investment bankers.
According to Prime Database, 21 companies have already secured capital markets regulator the Securities and Exchange Board of India's (Sebi) go-ahead for share sales worth Rs 8,800 crore.They may launch their IPOs early next year.
Some of the major IPOs lined up include Rashtriya Ispat Nigam (Rs 1,500 crore), AGS Transact Technologies (Rs 1,350 crore), Dilip Buildcon (Rs 750 crore), Nuziveedu Seeds (Rs 700 crore) and Paranjape Schemes (Rs 600 crore).
Besides, issues from Matrix Cellular (Rs 500 crore), Catholic Syrian Bank (Rs 400 crore) and Matrimony.com (Rs 450 crore) are also expected.
Moreover, 11 more companies are awaiting Sebi go-ahead to mop up Rs 5,445 crore from IPOs.These issuers include RBL Bank (Rs 1,500 crore), Mahanagar Gas (Rs 1,200 crore), Equitas Holdings (Rs 750 crore), GVR Infra Projects (Rs 500 crore) and VLCC Health Care (Rs 400 crore).
A lot other companies are also readying their IPO plans and the overall pipeline is estimated at Rs 50,000 crore.