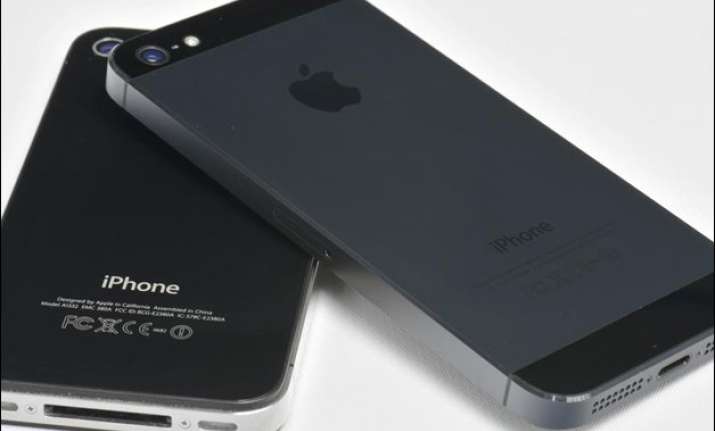 New Delhi: To tap into the booming smartphone business in India, tech giant Apple has sought government's clearance to import and sale its refurbished iPhones in the country.
The company, which is in early talks with the Telangana government to set up a new technology development facility in Hyderabad, is also planning to renovate used mobiles shipped from China.
"Apple would like to seek the government's approval to import and sell its certified pre-owned iPhones in India; manufacture and sell its certified pre-owned iPhones in India," Apple's application dated December 7 reads, Indian Express reported.
Last year, a similar request by Apple was turned down by the Environment Ministry's Technical Review Committee (TRC). The California-based company had asked for government's permission to import 1 lakh used iPhones and 2.5 lakh iPads.
The TRC had at that time rejected its request on grounds that it would add to India's e-waste and that India does not allow such imports for trading.
In India, import of e-waste, regulated under the Hazardous Wastes Rules 2008, is allowed only to actual users for reuse, recycling or reprocessing only after ministry's approval and licence from the Directorate General of Foreign Trade.
The latest development holds significance as company's CEO Tim Cook recently applauded the economic reforms unveiled by India, saying the world's third largest smartphone market presents a 'very good business environment' going ahead.
Apple has been sharpening its focus on the world's largest democracy as it sees India 'quickly becoming the fastest growing BRIC (Brazil, Russia, India and China) country'.
Comparing India with the Chinese market, Cook said the population of India is incredibly young and the total iPhone sales grew 76 per cent.
"I think of the China age being young, at 36, 37 and so 27 (median age in India) is unbelievable. Almost half the people in India are below 25. And so I see the demographics there also being incredibly great for a consumer brand and for people who really want the best products," he said.
Meanwhile, after years of rocketing growth, Apple reported the slowest sales ever of its iPhone for the quarter ended December 26. It sold a record 74.8 million iPhones, but only fractionally higher than the 74.5 million in the same period last year and the slowest growth since the iconic handsets were introduced in 2007.
India is one of fastest growing handset markets globally and is poised to overtake the US soon.