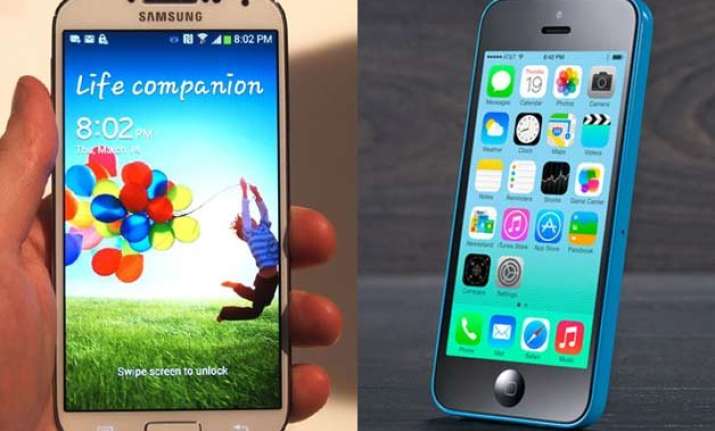 New Delhi: Apple and Samsung are selling smartphones at a discount on Amazon India and it has become a battleground for both companies.
While one side Apple has slashed prices of iphone 5c by 30%, exclusively on Amazon, its rival Samsung has reduced 23% on its erstwhile flagship Galaxy S4 smartphones on the website.
It is estimated that the two companies have sold almost 1 lakh units together on Amazon - the highest ever for these models through a single point of sales.
As quoted by ET, a senior analyst at Counterpoint Research says, "It's a strategic move by Apple and Samsung to focus on two of the fastest-growing smartphone segments where their presence has been limited
As reports published in ET, analysts said Samsung had a negligible presence in the Rs 15,000-20,000 segment, which it fortified by selling the Galaxy S4 at Rs 17,999 on Amazon. Apple reduced the price of the iPhone 5c to Rs 22,990 to fill a void after it pulled out the iPhone 4 from the market.
As per latest estimates, Samsung leads the Indian smartphone market although its share is under pressure from Micromax.
In the Rs 20,000-plus smartphone category, Samsung leads, followed by Apple, which contributes a third of the sales.
An Amazon India spokesperson confirmed that sales of both Apple and Samsung devices had been exceptionally good. Both Apple and Samsung didn't comment on the sale.