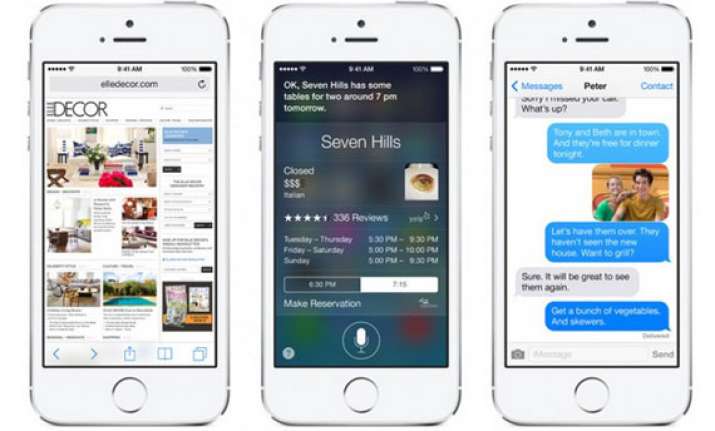 New Delhi: Apple's latest iOS 7.1 update is reportedly causing iPhones to lose battery power quicker, as well as other minor glitches.
The iOS 7.1 update, which was released last Monday, has also apparently caused phone contacts to disappear and Bluetooth connections to be disrupted, according to the Huffington Post.
Wile the new iOS 7.1 is one of the quickest downloaded updates ever, iPhone users are not happy with its performance.
The iPhone users have taken to the official Apple forum to complain about the fast draining batteries of their mobiles.