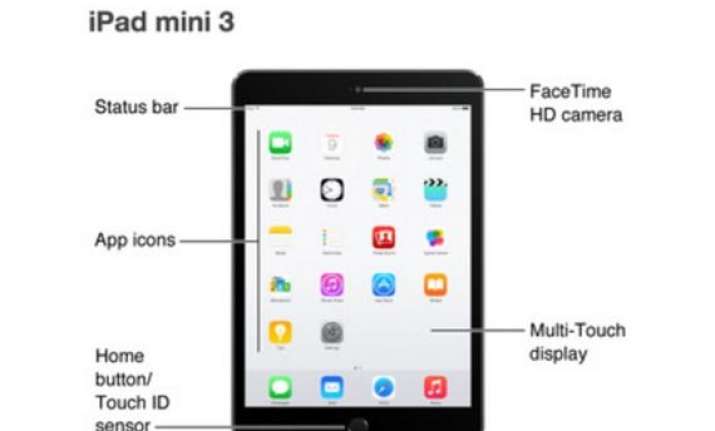 New Delhi: Apple is about to announce new  iPads, among other goodies, but the cat may may be out of the bag a day early, as a result of an iOS 8 iPad user guide that popped up on iBooks and was spotted by Mark Gurman at 9to5Mac.
The user guide apparently had the screenshots of both new iPads -- an iPad Mini 3 and an iPad Air. The images reveal each will have a Touch ID fingerprint sensor. That indicates that Apple will go back to numerical designations for iPad models after dropping them in early 2012.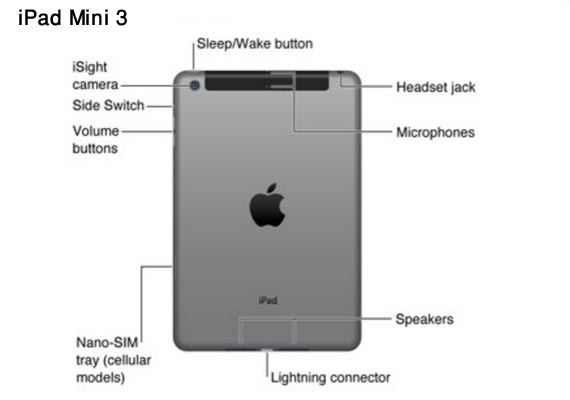 Aside from the addition of Touch ID, it is apparent that these latest iPads will look nearly identical to their predecessors.
To improve the performance of the new iPads, it is likely that Apple will equip them with a processor like the iPhone 6's A8 or a slightly more powerful A8X processor. Last year, Apple essentially put both tablets on equal footing, but the company may revise its strategy to put more room between them.
The user guide mentions that the iPad 2 will come with burst photography mode with no mention of the mini 3.
Apple is hosting a special event on October 16 to unveil new iPad(s), a Retina-display equipped iMac computer and OS X Yosemite, its desktop OS.
Thursday's event comes as sales of Apple's iPads have dropped. Through the first half of this year, Apple had shipped 29.6 million iPads, a 13 percent drop from the same time last year. Apple plans to issue results for the latest quarter on Monday.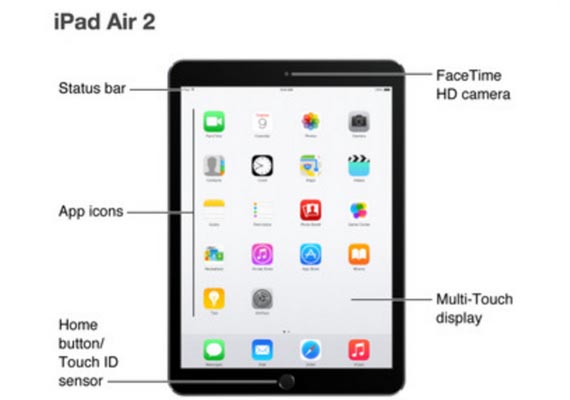 Besides competition, there's been an overall slowdown in tablet demand. This week, research firm Gartner projected worldwide shipments of 229 million tablets this year. Although that's up 11 percent compared with 2013, its far less than the 55 percent growth seen last year and the more than doubling in sales in 2012.