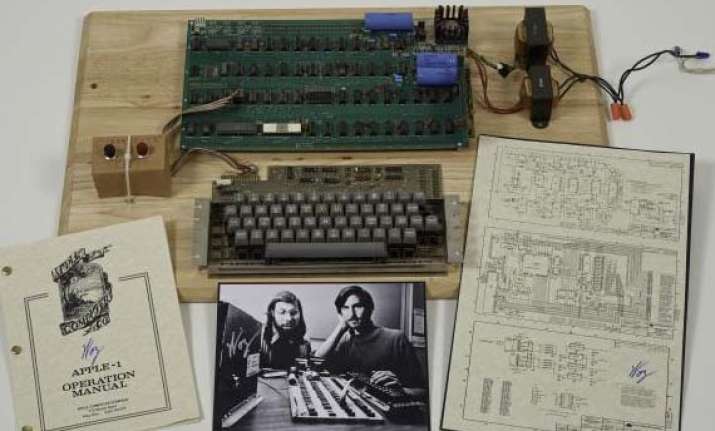 New Delhi, July 11: One of Apple's original computers, known as the Apple 1, was sold for $387,750 in a Christie's online auction. It's the highest priced item ever sold in one of Christie's online-only auctions. Bidding on the most recent Christie's auction began at $300,000.
The computer was built in Steve Jobs' parents' garage and designed by Steve Wozniak. There's no monitor, but Christie's says that the device is still functional.
"The Apple-1, one of the first 25 Apple-1's ever assembled, inscribed with the serial number 01-0025 in black ink was designed and hand-built in 1976 by Steve Wozniak, who later signed his work 'Woz,'" Christie's said in a statement. 
Only 200 Apple I computers were made, making the systems a rare collectors item. Between 30 and 50 units are believed to exist till date.
When the Apple I was first released in 1976, the computer sold for $666.66.