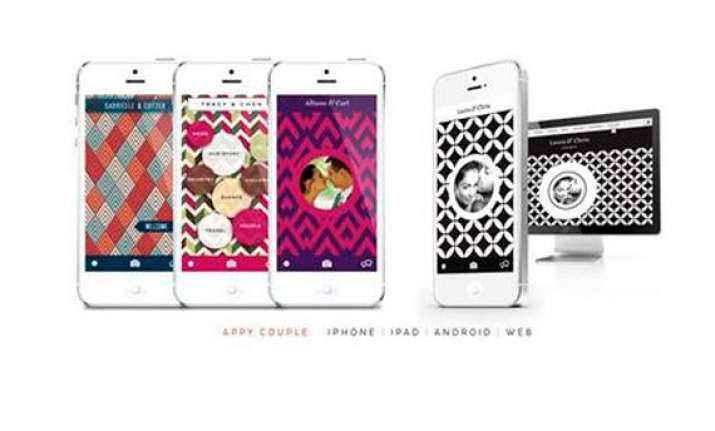 New Delhi: Doug Appleton's grandparents couldn't travel to his New York City wedding last October, but the tech-savvy Floridians were as present on the Big Day as anyone could be from 1,000-plus miles away.
Thanks to FaceTime, the two-way Apple video-calling app, Gerald and Jacqueline Sherman watched by video stream as Appleton, 27, and Lauren Becker, 26, tied the knot. The newlyweds even have a picture of the ceremony that captures the Shermans' faces on the iPhone that was used to connect them.
Next, the Shermans joined in the post-nuptial festivities via Wedding Party, an app that instantly uploads photos taken by guests to a website that posts them in chronological order. That allowed them to watch the celebration unfold in real time.
"My grandparents get this stuff, which is great," says Appleton. "They loved seeing what was going on."
Applications that can be downloaded to smartphones and tablets are part of many weddings today, from the initial planning to the honeymoon. The hectic pace of life has encouraged the trend, says Leila Lewis, an industry expert and founder of Inspired By This, a wedding website.
"In this day and age, the digital bride is planning the wedding on the go, which means planning from a phone or tablet," Lewis says.
"Brides want to be planning, searching and experiencing weddings conveniently. They want quick access to an abundance of information, and that's what apps and technology provide."