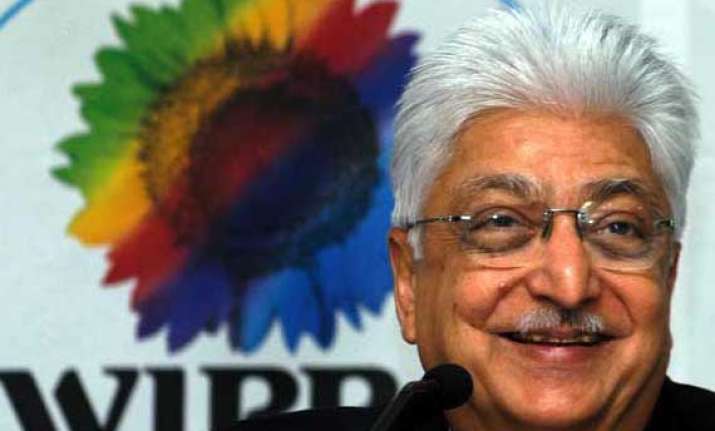 Bangalore, Feb 20: Wipro chairman Azim Premji, on Tuesday pledged to give more to philanthropic activities by saying, "I strongly believe that those of us who are privileged to have wealth should contribute significantly to try and create a better world for the millions who are far less privileged."
Premji, whose net worth is in excess of $16 billion, in a letter to the first international 'Giving Pledge' group, said that the Azim Premji Foundation, which works in the space of public education in the country, plans to scale up to 4,000-5,000 people over the next five years.
The Giving Pledge was formed in 2010 to encourage the wealthiest in the US to give a part of their wealth towards philanthropic activities. However, Buffett now wants to widen the group's function outside the US to India and China.
According to a release from the Giving Pledge, 12 new pledge signatories joined the cause, including Premji, Hasso Plattner and Vladimir Potanin, bringing the total to 105 families committed to the pledge, which is collectively worth $500 billion. Richard Branson is also one of the 12 overseas signatories.
Premji has donated 8.7 percent of the total stock of Wipro from his personal stock for philanthropy in 2010, which formed the endowment for this foundation. Currently, Premji is the third-richest Indian as his wealth is estimated to be about Rs 87,000 crore.
"The developments of the past two years have given me confidence in our scaled up and institutional strategy. Even as we execute this strategy, I am aware that ensuring stable funding source is critical for its success. I am committed to transferring more of my wealth to scale up the Endowment of the Foundation," he said in a statement to the Economic Times.
In 1966 Premji dropped out from his studies at Stanford due to his father's sudden death (though he completed his Engineering degree in 2000) and came back to India to run the small family business.
"As Wipro became a globally successful IT Services firm, I began to seriously consider what I should do with my wealth, which had accrued from the success and market capitalisation of the company", Premji said.
"I became convinced that markets, public systems and philanthropic initiatives all had a significant role to play if the country was to have inclusive development, and that we needed to work purposefully towards establishing a more humane, equitable and ethical society for all our citizens," he added.
It was this purpose that made him decide he must focus his philanthropic initiative on trying to help improve the Public Education System in India, beginning with primary schools, for he strongly believed education is perhaps the most important social institution to empower individuals and shape a better society.
Premji said in 2009, they reviewed the experience and strategy at the Foundation and decided to scale up work and deepen support to the public schooling system by creating institutions, including those at district and state-level which work on capacity development of teachers and other people in the public education system, and also on other related academic and managerial issues.
(With PTI inputs)