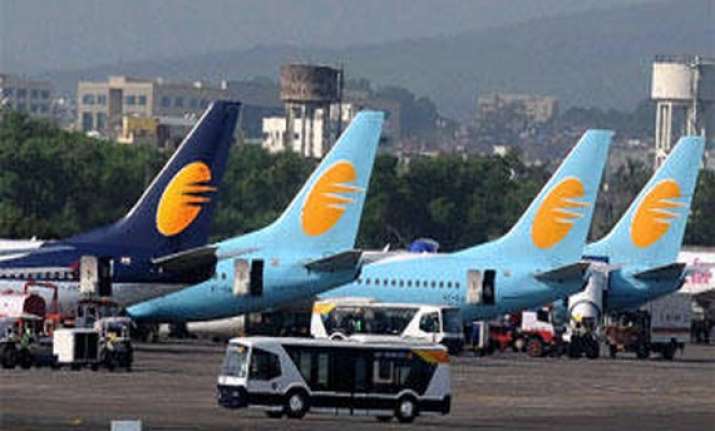 New Delhi, May 30: Indian carriers may have to limit the seats for which they can charge extra to about 15-20 per cent of the total seats on each flight, with the government planning to soon issue a directive in this regard.
The total seats on a two-class single-aisle Airbus A-320 or a similar Boeing-737 aircraft number around 130-140, of which the airlines would be able to charge more for a maximum of about 30-odd seats, official sources said.
"We think six seats each in the front and emergency exit rows (which offer extra legroom) can be put up for preferred seating charge. Apart from this, window and aisle seats from the second to fifth rows could also attract these charges," they said.
A notification limiting the number of preferred seats is likely to be issued soon, the sources said.
In order to ensure transparency in charging for the preferred seats, the airlines would have to make it known to the public through their websites and agents about the charges and the preferred seats on sale, they said.
Following passengers' protests soon after the Civil Aviation Ministry declared unbundling of various services allowing airlines to charge separately for preferred seats, meals and extra baggage, the Ministry had asked all carriers to limit the number of preferred seats.
Soon after the decision on unbundling was announced, major carriers like Jet Airways, IndiGo and GoAir started selling preferred seats at rates ranging between Rs 200 and Rs 500. Air India and Jet also reduced the weight of free baggage allowance from 20 to 15 kgs.
Two weeks ago, the Ministry had convened a meeting of representatives of all airlines and asked them to revert with their proposals identifying the preferred seats and the charges they wished to take for them.
In 2011, when some Indian carriers had started pre-booking seats, the Directorate General of Civil Aviation (DGCA) had stepped in and issued a directive asking them to withdraw charges for preferred seats. But two years later, the Ministry allowed the airlines to impose additional fees for these services.
According to rough estimates, an airline selling about 25 preferred seats on a flight would be able to earn additional revenue to the tune of Rs 8-10 crore annually. This is notwithstanding their additional earnings from excess baggage, sale of meals, use of lounges and other services.
Industry estimates indicate that around ten per cent of seat capacity could be earmarked preferential and the window and aisle seats put up for pre-booking for a specified fee.
The government's decision on unbundling came ahead of Air Asia India applying to the Ministry to launch its operations. Its Malaysian parent company Air Asia is known to charge for seats, food, in-flight entertainment and other services.
Such ancillary revenues have enabled airlines in the US to collect over USD six billion last year from only baggage and reservation change fees -- the highest amount since the charges were introduced five years ago.
According to US Bureau of Transportation Statistics data, the share of ancillary revenue was 18-20 per cent of the total revenue for some American airlines, while for some others, it was a modest two-five per cent.