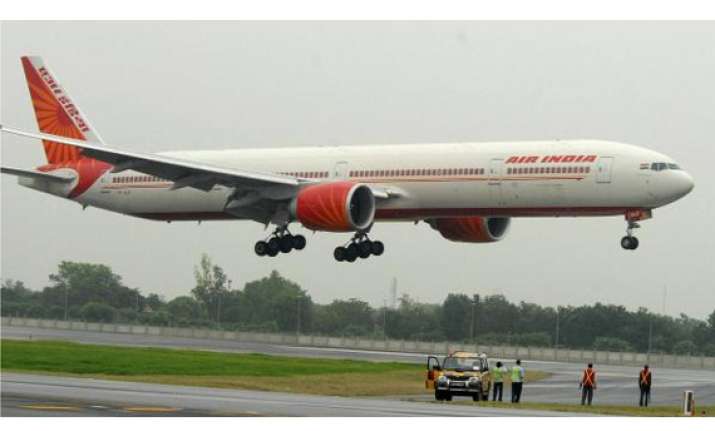 New Delhi, Dec 25: National carrier Air India flew a record number of passengers last Friday when it carried over 50,000 in a single day on its national and international routes, sources said here on Tuesday.
"We carried a record 50,765 passengers across our network on December 21. This was the highest number of passengers ferried by the carrier on a single day as compared to the last year," an airline official said here.
While a total of 35,246 passengers flew on the carrier's domestic flights, another 15,519 passengers flew on the international network.
Air India operates 319 daily flights both on its domestic and international routes.
The national carrier has achieved 87.7 per cent seat factor on domestic flights and 77.9 per cent on international routes on December 21, the official said.
"Besides, the airline's earnings also touched Rs 48-crore mark on that day including Rs 25 crore from the overseas operations, with a combined seat factor of 81 per cent," the official said.
Overcoming the May strike blues, when the airline had to drastically cut down its international operations following a nearly two-month long agitation by a section of its pilots, Air India has seen significant improvement in its domestic market share in the past seven months.
The domestic passenger data for the April-November period show consistent increase in the national carrier's market share with the airline gaining 4.5 per cent, pushing the private operator Jet Airways to the third slot with 20.7 per cent market share in November, after no-frills carrier IndiGo's 27.3 per cent.