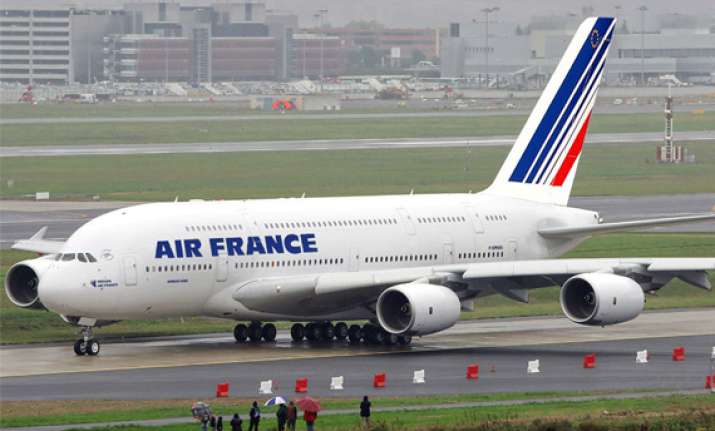 Paris, Aug 1: French flagship carrier Air France plans to reduce its staff by up to 2,600 next year to help improve its financial assets, a media report said.
During a meeting of managers and unions, the airline decided to lay off between 2,500 and 2,600 workers to compensate losses and cut costs amid a morose economic climate, Xinhua reported citing BFMTV news.
Air France-KLM, the joint Franco-Dutch venture, aims to save two billion euros (about $2.64 billion) by 2015 via job-cutting and reconstructuring, the report said.
During the first six months of this year, Air France posted negative net results at 793 million euros due to dim performance by the group's medium-haul and cargo operations.