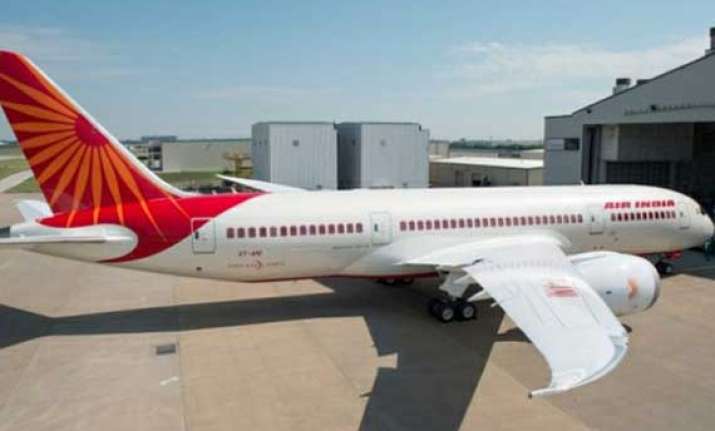 New Delhi, Feb 20: With major carriers slashing airfares following Jet Airways' offering of 20 lakh seats at Rs 2250 for travel till the year-end, Air India today said it might join the competition to bag more air travellers.
However, the government did not expect the low fares to breach the lowest fare bucket given by the airlines to aviation regulator DGCA.
"We are watching the situation. Air India shall respond to this depending on how the situation develops," Air India CMD Rohit Nandan said here.
Budget carriers SpiceJet, GoAir and IndiGo jumped into the fray and began offering similar or lower discounts on select routes, after Jet Airways yesterday announced slashing domestic airfares on two million seats by more than half for travel through the year.
Asked whether these latest low fares would lead to a fare war and predatory pricing that could hit the bottomlines of the already troubled airlines, Civil Aviation Minister Ajit Singh said, "We don't regulate air fares. We are setting up a cell to monitor the fares, but monitoring is different from regulating the fares."
Commenting on the Jet move, industry sources, refusing to be identified, said "this move could be a smokescreen to divert attention from the Jet-Etihad deal which has developed some problems. At the same time, the decision (to slash airfares) could also be intended to shore up share prices which have dipped somewhat in the past few days."
Through this measure, they said Jet was seeking to attract passengers away from its rivals and raise an immediate cash buffer of about Rs 400 crore.
Asked whether the DGCA would warn airlines against indulging in predatory pricing of air tickets as it had done when Kalanithi Maran-owned SpiceJet had offered ten lakh seats at Rs 2,013 for a limited period, the Minister merely said the fares would not be regulated and made more transparent.
After the SpiceJet move to slash fares last month, the aviation regulator had urged other airlines not to follow suit as such a practice could be harmful to their financial bottomline that was already in trouble.
The industry sources also said the Jet offer of 20 lakh seats at low prices for travel till December 31 may not be bought entirely as people don't plan way into the future.
This had also happened with SpiceJet which could sell only about 40 per cent of the ten lakh seats it had offered, they claimed and added that the current fare war could last only till February 24 as long as Jet offer lasts.
The industry sources said the high airfares throughout last year, caused primarily by the grounding of Kingfisher Airlines, had led a substantial chunk of passengers to opt out of air travel.
This had led to negative growth in traffic for the first time since 2009. But the recent low fare offers by the airlines could lead to attracting these air travellers back to flying.
The sources said the dip in fares would also help airlines to fill in the extra capacity they have introduced by getting new planes.