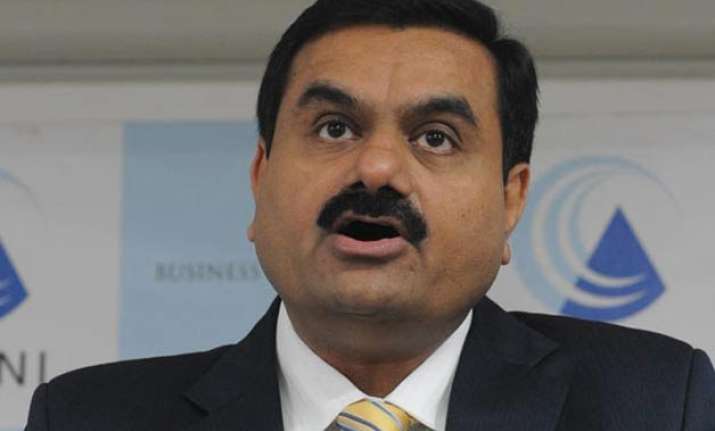 Melbourne: India's mining giant Adani Group's 16.5 billion dollar coal mine project in Australia's Queensland has run into another controversy after reports that senior bureaucrats were sidelined over key decisions on the deal for the venture which was red-flagged by many officials.
Documents obtained by the ABC News under the Right to Information laws showed that the Queensland Treasury and the Department of Premier and Cabinet were frozen out of key government decisions about the controversial Carmichael mine project.
Senior Treasury bureaucrats were even "uninvited" from a high-level meeting involving the company and the Department of State Development, the ABC report said.
The documents outlining negotiations also show "the confusion and suspicion among high-ranking Queensland bureaucrats about the decision-making process," it said.
The report cited the then head of Treasury's warning, saying, "I would prefer to keep at arm's length at present, and not get trapped into a set-up".
The documents showed the set-up he feared was not from Adani, but from the Department of State Development under then deputy premier Jeff Seeney, whose?department was driving the negotiations with the Indian mining giant.
"Those talks led to draft agreements that were signed without consultation with the Department of Premier and Cabinet or with Treasury," the report said.
It said that in one email, a Treasury official complained about how the Department of State Development was handling the drafting of a paper about rail and infrastructure options for the Galilee Basin, saying a colleague in State Development "was most reluctant to give me any detail or the actual paper".
In November 2014, the Department of State Development signed a series of agreements with Adani, including an infrastructure investment agreement and a statement of intent which was news to then Treasury head Mark Gray.
Gray emailed seeking details from his counterpart in Department of State Development, David Edwards, stating,?"Hi David, I understand from the Treasurer that some document or agreement was signed today with Adani. Would you please be able to send through a copy for our information?"
Earlier today, the Sydney Morning Herald also claimed that Treasury officials had warned the former state government that the project was inviable.
Adani spokesperson declined to comment on the latest reports but quoted the Treasurer's office as saying that the views raised in the RTI documents relate to the former Liberal National Party government's interactions with Adani.
"They do not reflect the views of the current government or Queensland Treasury. Former Under Treasurer Mark Gray is no longer with Queensland Treasury," the Treasurer's office was quoted as saying by the Adani group.