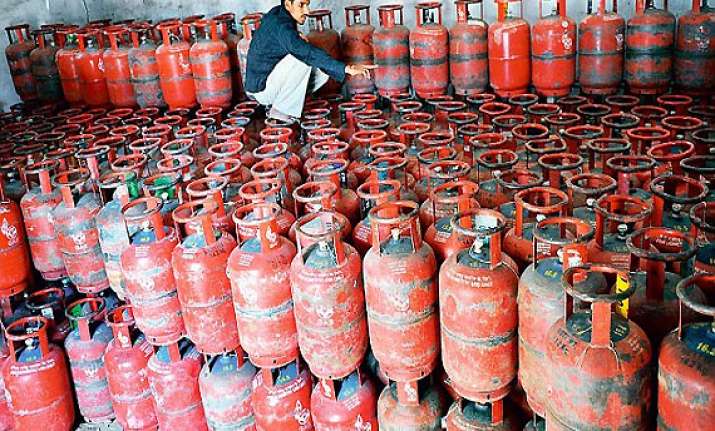 New Delhi, Nov 29: The Oil Ministry will raise the cap on supply of subsidised cooking gas (LPG) to 9 cylinders per household in a year provided the Finance Ministry agrees to give an additional Rs 3,000 crore in 2012-13.
Oil Minister M Veerappa Moily today first met Finance Minister P Chidambaram and then held a two-hour long brainstorming with heads of the three PSU fuel retailers on the issue of raising the cap of 6 subsidised cylinders per household in a year.
A top ministry official said oil companies are already losing over Rs 400 crore per day on selling diesel and cooking fuels below cost and bearing the cost of supplying additional subsidised cylinders will be impossible.