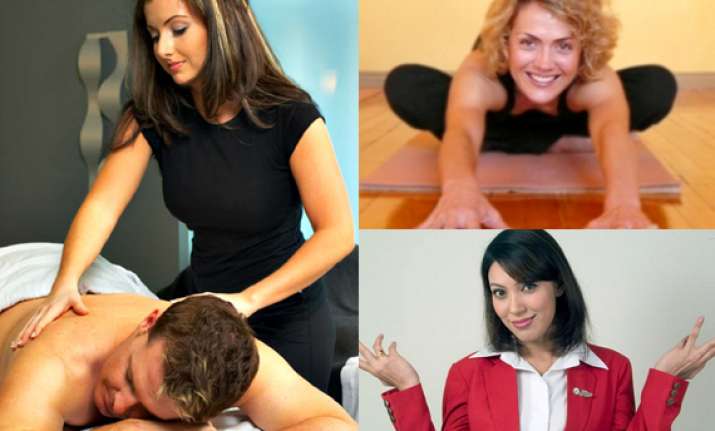 New Delhi, Dec 6: These careers for women exude an aura of glamour. Women working in these fields are considered to be more dynamic, exciting and attractive than the average person on the street.
Let's take a look at some of these professions that could lead to a richer, more rewarding future.
Flight Attendant
Flight Attendant (airhostess/flight or air steward) is a career that involves glamour, lots of travel and a good pay package. The job of an air hostess is to ensure that passengers have a comfortable flight. It is the right place for young ladies who love to travel and meet new people. Females falling under the age group of 19 to 26 years can enlist for Air Hostess or flight steward training courses or cabin crew training programs through various institutes.