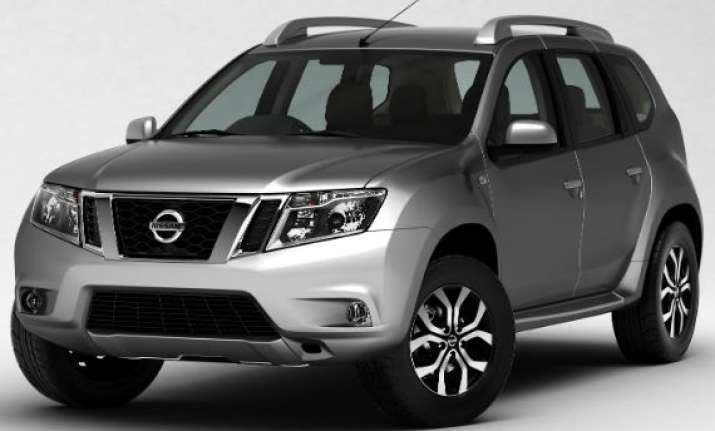 New Delhi: Nissan Motor India has become the latest automaker this year to bet big on compact sports utility vehicles (SUVs), the only segment of passenger vehicles, which is not showing any slowdown in demand.
Nissan hopes that its redesigned 'Terrano' compact sport utility vehicle will appeal to existing SUV buyers as well as those looking to "graduate" to SUVs. The Terrano will compete against the likes of Ford EcoSport, Renault Duster, Audi Q3, Mahindra XUV 500, Toyota Fortuner, Tata Safari, etc. While at a first glance it is hard to tell whether it is a Duster or Terrano, the new Nissan Terrano offers a mature SUV for Indian customers looking to upgrade to a premium SUV. But the question is have you explored your options fully? With an aggressive starting price of Rs 5,59,000, the Ford EcoSport has already become popular since being launched in India in June, not only rivaling Renault's compact SUV Duster, which shares Terrano's platform, but also entry-level sedans and super compact cars.
The question is, will you be willing to shell out more for what is essentially a gussied-up Duster? Consider these points:

Boring looks
At a first glance it is hard for an untrained eye to notice any major difference between the Renault Duster and Nissan Terrano. Although the exterior of the Nissan Terrano has been greatly altered to Renault Duster, there is hardly anything that is much more compelling. The new front grille is all new and larger, like we have seen in we're used to seeing in many of Nissan cars. While the bumpers are new the air dam ends in a bash guard in a similar fashion to the Duster. In addition, the exaggerated wheel arches from the Duster remain along with the side profile. Just like the front, on the rear also gets a thorough makeover with more angular tail lamps that fill in those metal blanks much better than the Dusters lamp's. But they are hardly impressive enough. One point though that the sharp rear design doesn't complement the face well.