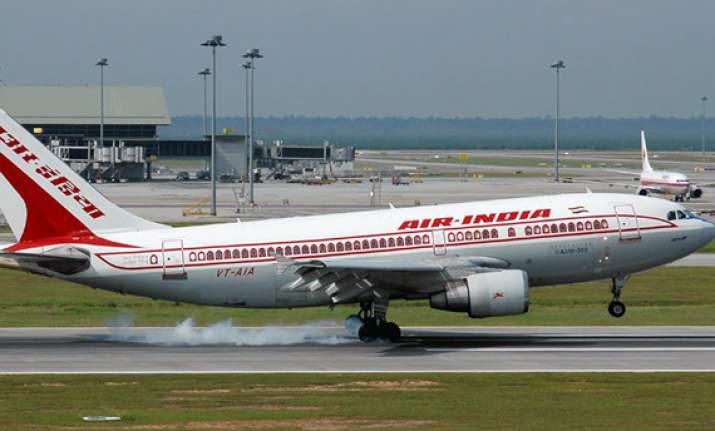 New Delhi/Mumbai, Jun 27: Three striking Air India pilots were hospitalised today as their condition worsened on the fourth day of their indefinite fast demanding withdrawal of sack orders against 101 pilots and better career progression prospects.
Persisting with their strike for the 51st day, the agitators accused the airline management of not being keen to resolve the impasse by "steadfastly refusing" to talk to them.  
"We are on hunger strike for the past 96 hours. We request the government to listen to us as our demands and our protest action are genuine," a leader of the Indian Pilots' Guild (IPG), spearheading the agitation, said here.
 Government has made it clear that the striking pilots should return to work unconditionally while the agitators are insisting that they would do so only after the termination orders were revoked.
IPG sources alleged that despite AI's own doctors certifying that some fasting pilots needed hospitalisation, the management has made it clear that only those, who have not been sacked, would be treated by the company.  
With their indefinite hunger strike in Delhi and Mumbai which commenced on Sunday continuing, two among 12 pilots, who have been on fast in Mumbai, and one of the 15 pilots in Delhi were hospitalised on doctor's advice as their condition worsened.
Those shifted to a government hospital from the Azad Maidan were Capt Parin Pandit and Capt Ruchir Mathur, while Capt Hari Shankar was shifted to RML hospital from the agitation venue Jantar Mantar in Delhi.
Over 400 IPG pilots have been on strike since May 7.  
The IPG, in a statement, accused the management and the government of not taking any initiative to break the deadlock but only making statements in the media.  
It said management representatives "refused to even meet the representatives of the pilots, and instead, insisted on meeting separately with the Deputy Chief Labour Commissioner.  
"Therefore despite his best efforts, the Deputy CLC was not able to broker a compromise to put this agitation to an end, and he was forced to adjourn the proceedings," the IPG claimed and charged the management and the ministry with continuing to "maintain their stance of not talking" to them.