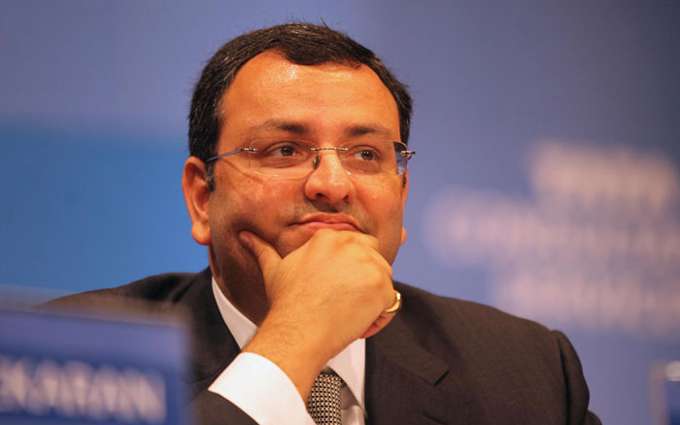 Cyrus Mistry, who helmed Tata Sons for nearly four years, was today replaced as the Chairman of the company by former chief Ratan Tata.
However, Tata, 78, will helm the $100 billion conglomerate for four months while a selection committee will search for a successor to 48-year-old Mistry, the company said in a statement.
There were no reasons given for the change of leadership of the man who was brought in with much fanfare but it is believed that Tata Sons was unhappy with Mistry's approach of shedding non-profit businesses, including the conglomerate's steel business in Europe, and concentrating only on cash cows.
Mistry, in 2012, succeeded Ratan Tata as the sixth Chairman of the company. Tata hung up his boots after a 50-year run.
Let's take a look at eleven interesting facts about the sacked Tata Sons Chairman Cyrus Pallonji Mistry:
1. Educated in Mumbai and London, Cyrus Mistry joined the board of his family's engineering company, Shapoorji Pallonji & Co Ltd, aged 23 and became its managing director three years later.
2. Like the Tatas, the Mistrys are part of Mumbai's tight-knit Parsi community. He's the younger son of billionaire construction magnate Pallonji Mistry, an Irish citizen, whose 18.4 per cent stake in Tata Sons makes him its biggest shareholder. This holding accounts for a substantial chunk of Pallonji Mistry's $7.6 billion fortune.
3. Cyrus has two sisters: Laila and Aloo. His sister, Aloo, is married to Noel Tata, the half-brother of Ratan Tata.
4. He is very fond of books which, apparently, occupies a lot of his free time.
5. He loves to play golf in his spare time and is almost a pro at it.
6. His father was the financier of 'Mughal-e-Azam', one of the most glorious Indian films ever made.
7. The senior Mistry, dubbed "The Phantom of Bombay House" for his influence at Tata's storied colonial headquarters in south Mumbai, gave up his seat on the holding company board in 2006 to make room for Cyrus.
8. He is married to the daughter of eminent lawyer Iqbal Chagla. Mistry and Rohiqa, married in 1992, have two sons 15-year-old Firoz and 13-year-old Zahaan. Both the boys are schooling at Cathedral just like their father. Chagla says that Mistry is "very much a Bombay boy." Chagla is son of the first chief justice of Bombay High Court, M C Chagla.
9. Mistry is often described as "soft-spoken, candid and down to earth." Like Tata, Mistry is said to love cars -- especially SUVs -- and steers clear of the cocktail party circuit. However, he is known to be a foodie and his favourite holiday destination is Europe.
10. Besides owning a sea facing mansion in Walkeshwar, Mumbai, the business baron also has houses in London, Dubai, Pune, Alibaug and Matheran.
11. He is fond of horse racing too. The Mistrys frequently visit their 200 acre Manjri stud farm in Pune which is one of the oldest in the country. It previously belonged to Sultan Chinoy, then the Maharaja of Gwalior and then the Scindias.