Follow us on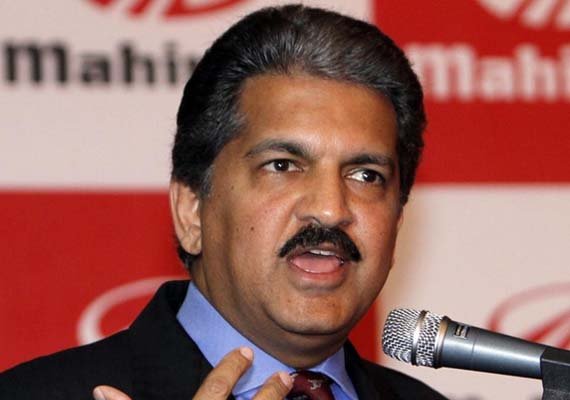 New Delhi: Anand Mahindra, chairman and managing director of Mahindra group, is an outstanding example of what a businessman should be – patient, generous, ethical, innovative and inclusive.
His strong business acumen and global dreams have led the Mahindra Group overcome various obstacles to create tremendous wealth and value. His appetite to detect and delete insurmountable challenges makes him one of the greatest success stories in the Indian corporate world.
His leadership skills have been recognized not only within the company but also in the corporate fraternity and he has been awarded several awards for the same. He received the outstanding business leader year of the award at the CNBC-TV 18 India Business Leader Awards in 2009 and was named as recipient of Global Leadership Award by the US-India Business Council. 
Born on 1st May, 1955 in Mumbai into a well-known business family, Anand showed keen interest in his grandfather K C Mahindra's business and subsequently joined it.  In 1977, he pursued a graduate degree at the Harvard College, Cambridge, Massachusetts. In 1981, he finished his MBA and came back to India to join the Mahindra Ugine Steel Company (MUSCO) as an executive assistant to the finance director.
Gradually in 1989, he became the president of the group and diversified it into the sectors of real estate development and hospitality. His efforts resulted in his appointment to the post of deputy managing director of M&M in 1991 and managing director in 1997. In 2003, he took on the additional responsibility of vice chairman.
Under the liberalized economy era, the Mahindra group grew leaps and bounds. The company went on to an acquisition spree of several high profile brands, including: Satyam Computer Services (2009); Reva Electric Motors (2010); and Ssangyong Motor Company (2010). Mahindra also led the company launch an indigenously developed SUV, the Scorpio, in 2002, which received rave reviews and created a positive identity in the automotive world.
"We decided that we weren't going to be in any business that wasn't global. You're not safe if you're only at home. You can't compete in a small pool anymore," he has said.
It was also his ability to take well judged risks that reflects that contributed to company's massive growth. At the moment, M&M's automotive unit makes vehicles including MUVs, LCVs and three wheelers. M&M is the largest manufacturer of MUVs, offering over 20 models. The company is presently a market leader in the UV segment and its share is a darling of long-term investors.
Over the years, M&M group has taken a superior position in various key industries such as utility vehicles, information technology, tractors, and vacation ownership. Its growing presence is also felt in real estate development, aerospace, retail, defense, energy, financial services, logistics and many more.

"My penchant is for building brands that find a place in the customer's mind and for developing businesses that live or die by how well they connect with the consumer," he has said.