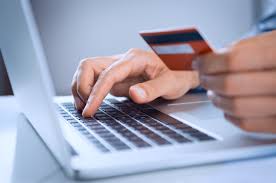 Prime Minister Narendra Modi took the nation by surprise with the revolutionary decision of scrapping the existing Rs 500 and Rs 1,000 currency notes to check the menace of blackmoney, fake currency and corruption.
While the common man might face some problems with ATM withdrawal limit restricted to Rs 2000 per day and withdrawals from bank accounts limited to Rs 10,000 a day and Rs 20,000 a week, the move will also encourage and accelerate cashless economy. 
However, a majority of people are unknown of ways to go cashless. Here is some valuable information on how to manage everyday and every-once-in-a-while transactions.
The easiest and most convenient alternative is the use of credit, debit and prepaid cards for all kinds of transactions.

People can also electronically transfer money from one bank account to another, which can be done in three ways – national electronic funds transfer (NEFT), real-time gross settlement (RTGS) and immediate payment service (IMPS). 

Another very popular method of making cashless payments is E-wallet. These are payment instruments where people can preload money and make payments.

For immediate transactions across bank accounts, people can make use of the recetly launched Unified Payment Interface (UPI) system. To use this facility, people will have to download a UPI-enabled app on their Android smartphone . They also need to have a bank account and a registered mobile number.