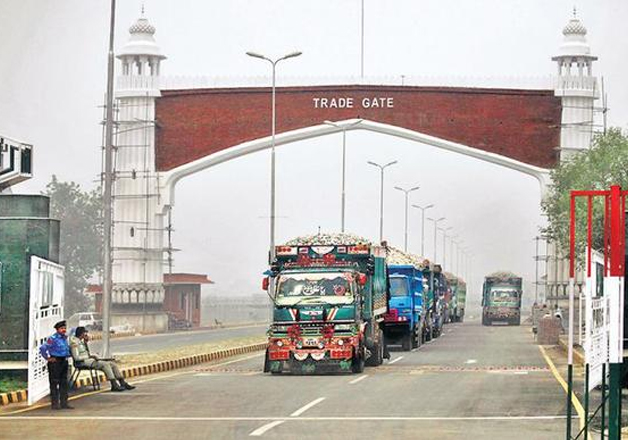 Amid mounting tensions between India and Pakistan, Prime Minister Narendra Modi has decided to review the Most Favoured Nation (MFN) status given to Pakistan. The meeting, slated for Thursday, will be attended by senior officials, including those from the External Affairs and Commerce ministries.
The meeting follows India's decision on Monday to revisit the 58-year-old Indus Waters Treaty with Pakistan, in the wake of the terror attack in Uri that killed 18 soldiers. Unlike complications in scrapping the Indus Waters Treaty, this should be smooth-sailing for India. Former NDA minister Yashwant Sinha said he expects the decision to be announced soon after the meeting.
India granted the MFN status to Pakistan in 1996 but the neighbouring country has so far not reciprocated. However, in 2012, Islamabad had decided to grant MFN status India but the move collapsed due to domestic opposition.
What is MFN?
According to the WTO, though the term 'MFN' 'suggests special treatment, it actually means 'non-discrimination'. The MFN status was accorded under WTO's General Agreement on Tariffs and Trade (GATT). Both India and Pakistan are signatories to this which means they have to treat each other and rest of WTO member countries as favoured trading partners. The objective is to ensure a more stable, predictable, reliable and competitive international trade.
At present, Pakistan wants market access in India for nearly 300 items and if government decides to lift the MFN status, Pakistan could suffer economically.
The major items of Indian export to Pakistan include organic chemicals, vegetables, cotton, plastics and processed food waste, like fodder. Items of Indian imports from Pakistan include cottons, fruits and nuts, mineral fuels, wax, sulphur, lime, cement and hides.
Revocation symbolic?
Associated Chambers of Commerce and Industry of India (ASSOCHAM), said that revoking MFN will make no difference to the 'abysmally low' level of bilateral trade.
"India-Pakistan trade relations are abysmally low accounting for less than half a per cent of India's total global trade involving both exports and imports," it said in a release here.
If India decides to revoke the MFN status, it will only have a 'symbolic' impact because the bilateral trade between the two neighbouring countries was just Rs 17,280 crore in 2015-16 (of which Rs 14,620 crore constituted India's exports to Pakistan).
In all, trade with Pakistan was equivalent to 0.41 per cent of India's global merchandise commerce.
Why is it important?
Even if the move is symbolic, it does signal India's intent in terms of the nature of ties it wants from Pakistan in wake of the latter's persistent provocations. For India, it is important to put things in perspective, especially if it wants to see Pakistan boycotted internationally.
It would be rather ambitious to expect global condemnation for Pakistan if India does not signal the same by snapping ties. Knowing full well that Pakistan's adversarial attitude towards India is unlikely to change anytime soon, a terse message does need to be sent – both to Pakistan as well as the international community it expects reciprocation from.
Impact on Pakistan
The immediate impact could be very little, looking at the volume of trade between the two sides. However, India may opt to drag Pakistan to the WTO's Dispute Settlement Body. This will allow New Delhi to remove trade benefits afforded to Islamabad under MFN status.
Another step which India may consider is withdrawing concessions provided to Pakistan under provisions of the South Asian Free Trade Area (SAFTA) agreement. New Delhi can further ask members of the SAFTA to follow suit. And in the light of recent events, members of SAFTA are unlikely to stand against India's move.
Afghanistan, Bangladesh, Bhutan, India, Maldives, Nepal, Pakistan and Sri Lanka are the members of SAFTA which aims to increase the level of trade and economic cooperation among the SAARC nations by reducing the tariff and barriers.
India has already made it clear that it will go all out to isolate Pakistan. And the latest decisions are part of India's peaceful retaliation against Pakistan.